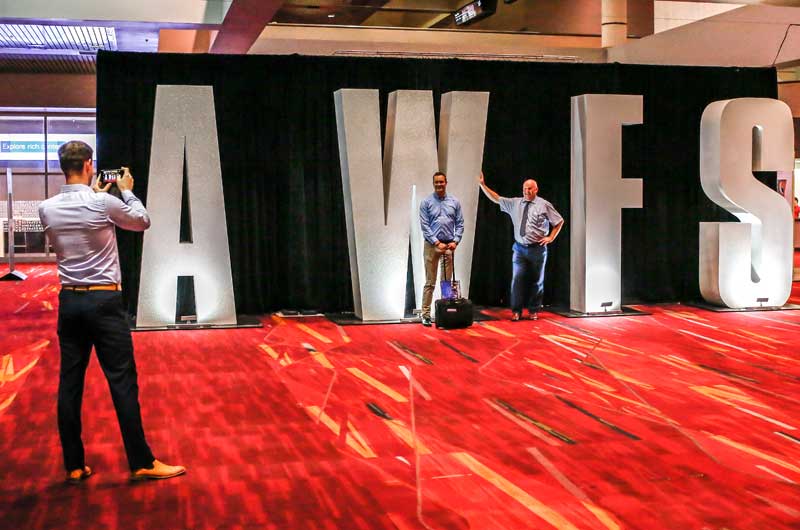 What will be different at this year's AWFS Fair?
The most notable difference at this year's event is that attendees will notice more exhibitors than they did at our previous show. In fact, with 2 ½ months until show time, we already have 31 per cent more exhibitors contracted for this year's event, including 98 returning exhibitors who did not exhibit in 2021 and another 127 companies that will be exhibiting at the AWFS Fair for the very first time. Therefore, attendees can expect to see a lot of new products, many of which will be from new companies that they may not currently be aware of.
In addition, we are back to offering a full slate of educational seminars, as well as the return of featured speakers and presentations from the show floor, something that we had to cut back on dramatically last show, as the planning of our College of Woodworking Knowledge (CWWK) seminars was conducted well in advance of our show and we were not 100 per cent certain that we would be able to hold an in-person event until we were roughly three months out from the Fair.
We have always done our very best to feature education tracks containing timely information, critical to our audience. Top industry experts always lead these sessions and this year is certainly no exception. We encourage anyone who will be attending or may be thinking about attending the Fair, to visit www.awfsfair.org and click on the Education tab, for a complete rundown and description of this year's program.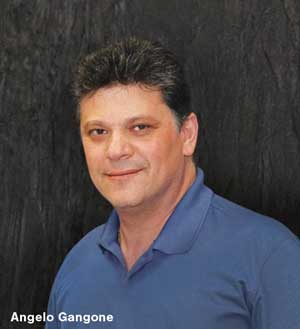 What sets AWFS Fair apart from other industry events and what makes it such an important show for the industry?
Any time you can bring the industry together in one location, regardless of the industry, it is an important show. Trade shows offer attendees the chance to see new products and gain new insights and ideas to help them run their businesses more efficiently and become more profitable. However, what often gets lost in the messaging is that our show is owned and operated by the Association of Woodworking & Furnishings Suppliers (AWFS), a non-profit organization dedicated to serving our industry. The show enables us to invest in and develop programs that support career technical education with the overarching goal of developing a stronger workforce for the woodworking industry and increasing awareness for the opportunities available in our segment of the manufacturing sector. In addition, our association is very active in advocating for legislative initiatives ensuring that manufacturers are playing on a level playing field both on a state and federal level and that federal funding is provided for the advancement of career technical education (CTE).
How many exhibitors do you expect at the show and since AWFS Fair has always attracted many international visitors, what are your expectations for this year?
All in all, we are expecting this year's show to feature between 550 and 600 exhibitors. As I said previously, because we have so many new exhibitors and quite a few returning exhibitors who have not been in our show for several years, we suggest that your readers look at the latest floor plan by visiting www.awfsfair.org. In addition, as we get closer to the event, attendees will be able to download the AWFS Fair app, where they can make appointments with exhibitors they plan to visit during our show and have access to seminar information, schedule of events and the very latest AWFS Fair information.
What are your main objectives 
for this year's show?
Our objective for this year is really the same objective we have for every one of our shows. As the association that owns and operates the AWFS Fair, we try to provide our exhibitors and our attendees with the best trade show experience possible. On the surface, that statement seems pretty cut and dry, but a great deal of effort goes into making that happen.
Could you talk about how 
Canadian visitors can benefit 
from visiting AWFS Fair?
First off, the fact that we will have Canadian visitors at this year's event, gives us reason to celebrate. I am sure that your readers can easily remember what our world looked like two years ago. In 2021, it appeared as though the pandemic was becoming an endemic as the spring wore on. Unfortunately, most of our international attendees (including Canadians) were not able to attend the Fair due to the travel restrictions that were in place leading up to our last show. Canada always accounts for the largest international attendance from any single nation, and we certainly welcome back our neighbors from the north!
Canadian attendees can benefit from seeing the largest collection of woodworking machinery and supplies in all of North America in 2023. In addition, they will be attending the exhibition in a city that offers an endless variety of dining and entertainment options. One of the great things Las Vegas offers, is that it constantly comes up with new offerings for visitors, whether it's new shows, restaurants, attractions, or the opening of a brand-new hotel/casino, the city never stops finding exciting ways to entertain its visitors.
Have you had feedback from exhibitors? How is the mood in the run-up to the show?
The mood continues to be fairly optimistic. We are coming off several strong years (for our industry) and the biggest issue that we've really had to deal with since the start of the pandemic is the ability for manufacturers and suppliers to provide their customers with products on a timely basis. This has not been easy due to the supply chain challenges that began as a result of the worldwide shutdowns we experienced in 2020.
Although, I have heard from some exhibitors that deliveries have improved, the industry still faces challenges and anyone who is able to deliver their product to customers quickly, will find themselves holding a competitive advantage, especially when it comes to trade shows where delivery times can often be a deciding factor for buyers deciding between two or more evenly positioned products.



Could you talk about the educational programs you are offering, as well as the student competition?
The 2023 College of Woodworking Knowledge (CWWK) educational seminar program consists of 56 classroom sessions in seven different tracks: Business Management, Workforce Development, Techniques and Applications, Software and Technology, Cabinet and Millwork, Furniture, and the Teacher Track.
Speakers include Paul Downs (company culture), Kelly Victor-Burke (apprenticeships), Tom Shay (business), Scott Grove (veneer), Diane Shattuck (finishing), and much more. Topics will include edgebanding, CNC, job costing, succession planning, data security, lean manufacturing and more.
In addition to CWWK classroom sessions, there will be educational opportunities on the AWFS Fair Live show floor stage throughout the show, including Dr. Chris Kuehl with an economic update, Dom Rubino on leadership, chair maker Brian Boggs, and more.
The Rapid Fire exhibitor sessions will also return on Tuesday, Wednesday, and Thursday morning. Check AWFSFair.org for the schedule and details for all education activities.
The Fresh Wood Student Woodworking Competition will feature 40 finalist projects from high schools and colleges across North America.
Be sure to visit the competition display booth to vote for your People's Choice favourite, and join us for the awards ceremony at 4:00 p.m. on Thursday, July 27, at the AWFS Fair Live show floor stage to find out which projects will take home awards and see the Best of Show trophy, made by Brian Boggs.