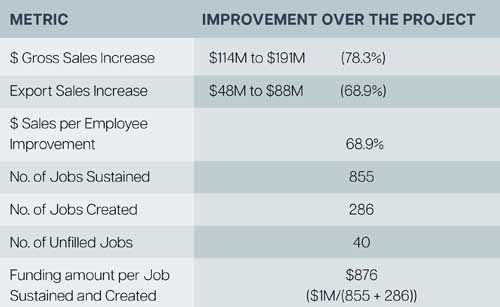 The millwork, cabinet, and wood furniture industries in Canada have a long-standing history and continue to be vital in providing products for residential and commercial spaces. However, like any manufacturing sector, this sector faced challenges in meeting customer demands for customized, high-quality products that align with the latest architectural and design trends. To remain competitive in this dynamic market, businesses in 
the sector must invest in digital adoption.
For small and medium enterprises (Sees) in particular, implementing complex, one-off solutions can be challenging due to limited budgets and a lack of specialized skills. Digital adoption in these industries requires the implementation of an Industry 4.0 platform that connects computer-aided design (CAD) and computer numerical control (CNC) machines, Internet of Things (IoT) technology, and enterprise resource planning (ERP) systems. Such a platform enables SMEs to achieve high productivity, quality, and shorter delivery times.
Industry 4.0 and digital integration has been the theme of transformation of our industry for several years now. Yet, many companies are still more like Industry 3.2 or 2.8: with bits and pieces of automation and equipment, with very little of it connected together. The symptoms are any data entry or paper driven processes you may have. What does your digital road map look like? How much data entry takes place and at what point in your process? Where are you still using paper driven processes to manage work flow and track your jobs through manufacturing?
Three years ago, WMCO went to Ottawa to meet with representatives with Natural Resources Canada (NRCan) Investments in Forest Industry Transformation (IFIT) program. Typically, this program catered to large companies with multi-million-dollar projects in mainly the primary wood sector. Due to the complexity of the program applications, SMEs didn't have the resources to apply for it, or have the spending capacity for such huge projects. In addition, the program was designed to work with one company at a time. WMCO was successful in securing a pilot study program with 10 companies to identify digital roadmaps across the three main industry segments that was completed earlier this year.
Administered and managed by WMCO, the scope of the project was to identify Industry 4.0 integration road maps for each of the manufacturing segments. Participating companies identified gaps in their data integration and created projects to close those gaps. Metrics were tracked by all of the participating companies and submitted to be mixed into collective metrics for the group, tracking the impact of the project. Members submitted their expanse claims and brief progress reports on a quarterly basis. WMCO gathered all of the claims and created one large claim to submit to IFIT. Upon claim approval, the funding is sent to WMCO, where it is then distributed to each participating member as per their claim. This way, companies dealt with the WMCO cluster, and not directly with the government, and didn't need to create huge laborious project applications.
The value of cluster organizations like WMCO is that they can work on behalf of government programs representing multiple companies at once. The project was named: Optimization Of Information And Material Flow Opportunities In The Ontario Value-Added Wood Manufacturing Cluster: Industry 4.0.
Metrics
Metrics were identified and tracked across the project. The metrics included: sales and employment growth, improvements in productivity, quality, and cost-effectiveness, as well as increased utilization of Canadian sourced wood and raw materials. We were able to analyze SME performance against world-class competitors, and identify actionable improvements that can be undertaken using the standardized industry 4.0 platform. These improvement initiatives will enhance the competitive advantage of both domestic and export markets.
The project exceeded even our most optimistic expectations to prove just how large the impact of adopting digital technology can be. See table 1 for the remarkable results achieved by the participants.
The metrics clearly demonstrate that the increased productivity and competitiveness generated by the project has led to impressive revenue growth and job creation. These results provide solid evidence of the effectiveness of the EU cluster approach. Moreover, the funding amount per job amounts to $876, a highly efficient utilization of government resources.
This sector generates substantial economic benefits by stimulating various activities, including supplier purchases, transportation services, and retail sales.
These activities contribute to the overall growth of the local and regional economy. The participants in the project have also contributed to this growth by hiring additional employees and providing training in new digital skills. As a result, there has been an increase in remittances for both HST (Harmonized Sales Tax) and corporate income tax. Just the increase in domestic sales generated an estimated $7M annually in additional net HST remittances.
This growth also resulted in increased purchases of domestic wood and other local services and supplies. The 77M increase in revenue over the project translates into an incremental $43M purchases of wood, supplies, and logistics. The overall economic activity generated by these interconnected industries is a key linchpin for local and regional economic development.
In many cases, the participants being small and medium enterprises (SMEs) played a crucial role in diversifying the regional economy and reducing dependence on a single large employer. Their presence and growth contributed 
to a more resilient and dynamic local economy.
The project has enabled participants to launch digital adoption initiatives, but these initiatives are still ongoing and far from complete. Each participant is on a continuous journey of improvement and has identified further initiatives for the subsequent phases of the project.
Where are your digital gaps in your systems? It is very obvious that the return on investment is there. If you are a manufacturer in the wood industry and want to learn more about what you need to do to become more digitally integrated, you need to join a cluster ecosystem where you can learn from others who are doing it across all segments; and maybe even leverage some funding through the cluster to help you.
Reach out to us and see what the cluster is about:
mbaker@wmco.ca