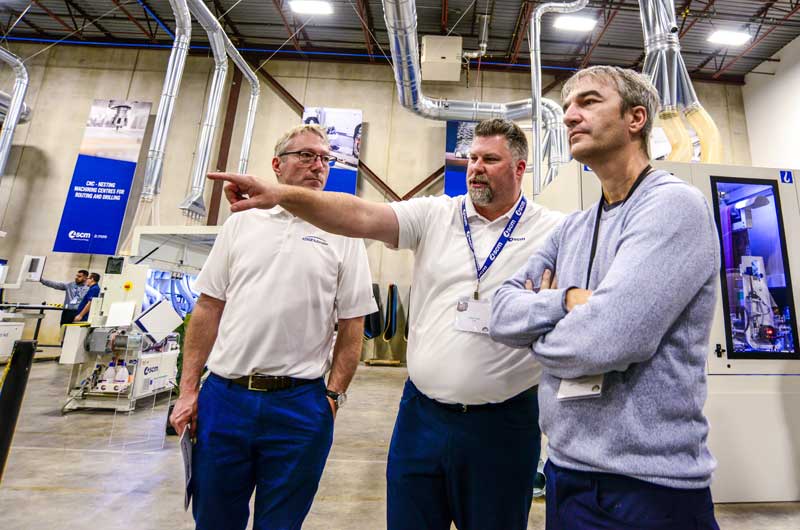 Photos: Woodworking
Woodworking Technology Days once again celebrate technology and automation.




The Canadian Woodworking Machinery Distributors Association (CWMDA) has completed yet another successful Woodworking Technology Days (WTD) event.
The fourth edition of WTD was held for five days from Tuesday, Oct. 31, to Saturday Nov. 4, from 9 a.m. to 5 p.m. (Saturday 2 p.m.).
Held in eight different showrooms locations, WTD saw hundreds register for the popular technology and automation showcase, which once again presented an impressive line-up of machines, several being shown for the first time in Canada.
This year WTD was held the same week as WMS and Murat Dogan, CWMDA and IMA Schelling Canada president told us before the event that they planned it that way so more people, especially if they are travelling from other areas of the country, get a chance to see two events during the same week.
"So it's two birds with one stone for them and it gives them the best bang for their buck in terms of travel time and costs," he said.
"Last year we had people from across the country and we are expecting even more of that for this year's event."

Final attendance numbers were not yet available, but this story will be updated once they are.