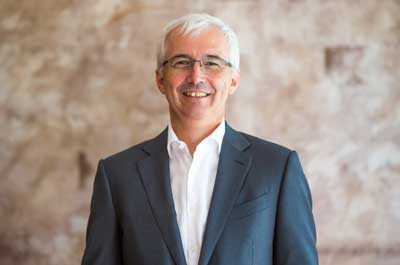 Photo: HOMAG
HOMAG Group CEO Dr. Daniel Schmitt.


The HOMAG Group is responding to its significantly lower order intake in the first nine months of 2023, by adopting a package of measures to address the slowdown.
The company says it will cut just under 600 jobs worldwide. Thanks to the high order backlog at the beginning of the year, the company's sales and earnings remained at the previous year's high level in the first three quarters of 2023.
"After extraordinarily heavy capital spending by our customers in 2021 and 2022, we anticipated a cyclical downswing," says Dr. Daniel Schmitt, CEO.
"However, with the decrease in order intake by almost one third worldwide, this downturn is substantially more pronounced than expected."
"(As such) we must respond and have therefore swiftly assembled a package of measures to adjust capacity and discussed these with the employee representatives."
The HOMAG Group plans to cut just under 600 jobs worldwide and expects this to produce savings of around EUR 25 million next year and roughly EUR 50 million per year from 2025. Roughly 350 of the 600 jobs are to be eliminated at the German facilities. In Germany, this will be accomplished by means of voluntary programs as well as phased-retirement models to reduce social hardship. Lay-offs for operational reasons are currently not planned, but cannot be ruled out.
In addition to reducing jobs, the HOMAG Group also plans to make use of other measures, including the reduction of working-hour accounts and short-time work and has imposed an extensive freeze on new recruitment.
Between January and September 2023, order intake decreased by 32 percent to EUR 968 million (previous year: EUR 1,418 million). In terms of sales, which increased slightly again compared to the previous year's high figure to EUR 1,222 million (previous year: EUR 1,195 million), the HOMAG Group continued to benefit from the very large order backlog that it had amassed at the beginning of the year.
Nevertheless, as a result of lower orders and measures to deal with the shortfall, the HOMAG Group's full-year earnings before tax and before profit transfer will fall short of the previous year in 2023.
"The sharp decline in order receipts will hit us with a delayed effect and result in a substantial decline of up to 15% in sales in 2024," says Schmitt. "With this package of measures, we want to adjust our cost structure so as to limit the impact on our earnings. We stand to benefit from this in the medium and long term and will grow again profitably when the next upswing emerges."