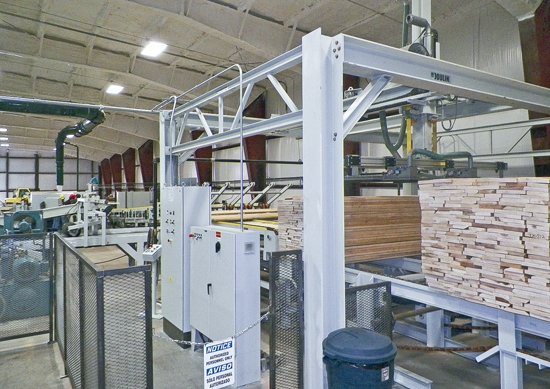 American Lumber Company has provided customers with ripped-to-width lumber for years.
Manufacturers that require exact-width and straight-line ripped two-edge lumber for improved production have come to depend on the many ripped hardwood lumber products American has to offer.
Recently, American Lumber has allocated their customer relationship management responsibilities for their ripping operation to their main office location for improved communication, increased accessibility for sharing best practices information, and improved ability to service customers that rely on American's ripped-to-width lumber production.
Providing improved manufacturing productivity and increased lumber yields for cabinetry, furniture, moulding and flooring manufacturers, American Lumber's ripped-to-width hardwood lumber products are ideal for any customer that may be focused on improving lumber yields.
For more information: www.alumber.com.