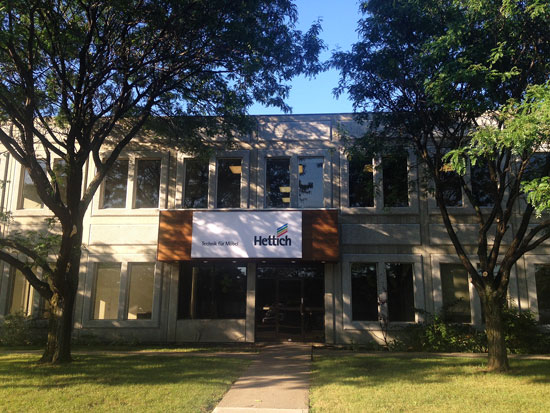 Hettich Canada's new, larger facility in Ville St-Laurent.

Hettich Canada has moved its Ville St-Laurent operations to a new, more spacious facility.
The move to the new, larger location will provide them with more space for their growing operations and the brand new showroom is designed to inspire their customers and aims to further widen the company's range of sales and marketing solutions.
The new facility also features a larger training site for customers and will make it easier and more convenient for them to keep up-to-date with the latest smart furniture technology. In addition it will help showcase and sell the broad range of Hettich solutions even more effectively and knowledgeably and increase customers' bottom line.
"We are thrilled with our new Ville St-Laurent home, and we look forward to you joining us for the Grand Opening this fall," says René Dionne, VP sales & marketing.
The new facility is located at 120 Barr Street, St-Laurent, Quebec.
Telephone and fax numbers have not changed.