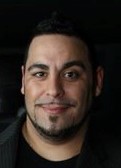 Jean Bakhache will be handling the territories of, Atlantic Canada, Central Ontario, and Quebec.
His knowledge and 20 years of experience in sales and customer service will be a great asset to the company.
Jean is committed to assist his customers and new prospects get the best out of their design software.
He is ready, willing and able to take your calls at any time.