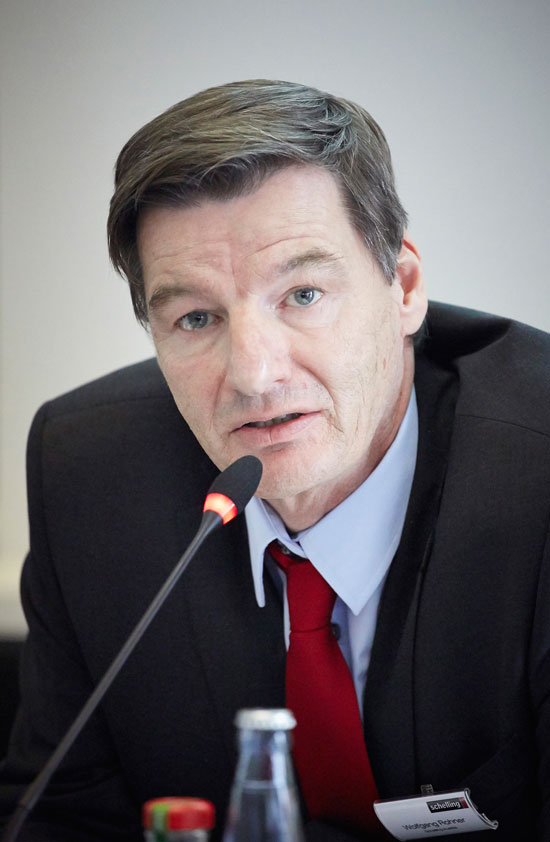 Photo: Woodworking
Wolfgang Rohner, president of Schelling.

Schelling, a technology leader for cut-to-size solutions has acquired the specialist for automated edge processing technology IMA from Adcuram in Munich. Together both companies will lead the way in automation technology for the panel processing and furniture industries.
"I am very pleased that we were successful with our bid for IMA," says Wolfgang Rohner, president of Schelling.
Our companies have been working together very closely and successfully for more than 25 years… and with any questions as to the long-term future of that cooperation now removed once and for all, Rohner says he is very optimistic about the future and their ability to be a strong and growing player in the marketplace.
"We have been working like one company with Schelling in North America since 2010," says Murat Dogan, president – IMA Canada Corp.
"So not much will change at this end, if anything at all. Other than that, this is very good news for IMA, Schelling and for the industry."
The Austrian company Schelling Anlagenbau GmbH and the German IMA Klessmann GmbH have been cooperating closely for years because they complement each other perfectly. While Schelling is a worldwide leader in cut-to-size machines and plants for wood panels and other materials, IMA is a highly regarded specialist for edge processing technology and systems for the furniture and component manufacturing industries.
Industry 4.0 Challenges in the Future
Complete system solutions and the controlled automation of production processes are the key areas in the future of industrial manufacturing. Both companies have accumulated a wealth of know how in these fields. Therefore, it seemed obvious to take the long lasting successful collaboration of the two companies and turn it into an official partnership. While both brands will be preserved, the companies will intensify their collaboration in all areas of business, especially when it comes to developing and executing the newest most groundbreaking technologies, which will underscore their position as global technology leaders.
The partnership will also yield positive synergy effects in sales, purchasing and manufacturing for both companies. The global subsidiaries of both companies will work even closer together and the dealer networks of both companies, which already overlap in 90% of the world markets, will bring even more advantages to the customers and partners of the two companies.

Combined revenues of 250 million Euros
For many years, both companies have shared exhibition space at numerous trade shows worldwide. At the same time the companies have successfully managed and executed many large-scale customer installations and projects. The newly elevated partnership will present more of these opportunities and help intensify the cooperation.
Joined in this new partnership Schelling and IMA wish for an even greater recognition in the global market place by better positioning both companies as major players with more than 1,400 employees and over 250 million Euros in revenue.
Schelling Anlagenbau Gmbh is located in Schwarzach (Voralberg), Austria. The company was founded in 1917 and employs almost 500 people worldwide at 10 locations in 9 countries worldwide. The product portfolio includes cut-to-size saws and plants for flat panels of different materials; automatic storage retrieval systems and automatic stacking solutions for wood panels; automatic precision saws and plants for plastic, non-ferrous metals, steel and printed circuit boards.
IMA Klessmann GmbH located in Lübbecke (Westfalen), Germany is an internationally operating manufacturer of machines and systems for the wood panel processing industry. The company that was founded in 1951 produces machines and automatic processing lines for the furniture and component manufacturing industries. IMA designs and builds custom manufacturing solutions in stationary and throughfeed execution as well as transport and handling solutions. IMA has 9 subsidiaries in Europe, North America and Asia and employs 900 people.
With files from Moebelfertigung