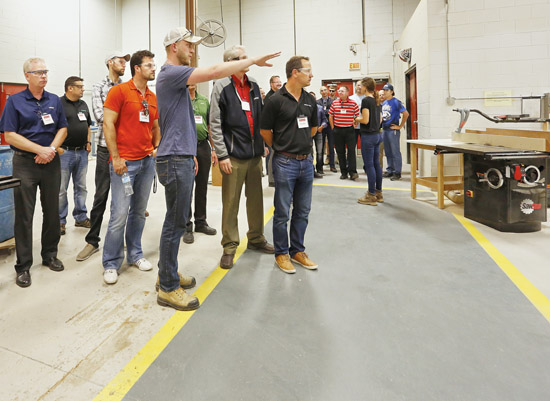 Photo: Woodworking
CKCA's bext Regional Meeting will be held in St. John's, Newfoundland.
September has arrived and that means it's time for the CKCA's third and final Regional Meeting of the year, which will be held Sept. 20-22, in St. John's, Newfoundland.
It all starts on Sunday, Sept. 20, with lunch and a round of afternoon golf for those interested. There will be a welcome reception and dinner in the evening. Participants will hear a presentation from CKCA President Jim Lawrence on 'Big Marketing Ideas for Small Marketing Budgets,' after dinner.
Monday will kick off with breakfast and a guest speaker talking about LEAN manufacturing.
The Regional Event will also feature two plant tours scheduled for Monday morning and in the evening participants can 'Rally in the Alley,' a tour of local bars and pubs.
St. John's has more bars and pubs per capita than any other city in Canada and most of them are located on the infamous George Street. This evening the group gets to experience the famous nightlife of downtown St. John's.
CKCA will host a traditional Fish & Chips dinner followed with an organized Pub Crawl that features local entertainment and cultural experiences in each venue. The Pub Crawl will finish up at one of the venues on George Street, complete with a live dance band.
On Tuesday, members will hear from Richard Lipman, president of the Wood Manufacturing Council who will talk about HR issues, challenges and solutions.
Later, Peter Mate, president and CEO of Planit Canada, will speak on technology-based positions to entice young workers, ERP software and laser measurements.
The event will wrap after lunch at the Narrow's Room at the Sheraton.
Download PDF