SCM Group Canada has expanded its dealer network in Western Canada.
Richard Bluteau, manager at SCM Group Canada, says the company is growing and has recently signed two new dealers to expand its network in Western Canada.
"We believe it is best to have local representation and distribution close to our customers," Bluteau says and added that, "having local representation is the best way to service their customers.
"So I'm pleased to announce that we have added Great Western Saw and Professional Grinding to our dealer network."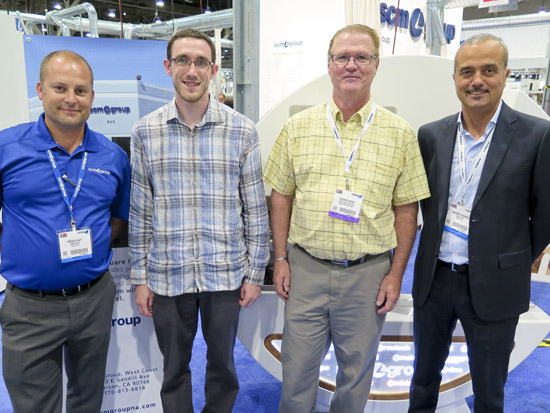 From left: Spencer Watt, SCM Group Canada area manager; Jon Downing, sales Great Western Saw; Cam Fraser, manager Great Western Saw; Massimo Paganelli, SCM Group SpA.
Great Western Saw Ltd., with offices in Saskatoon and Regina, is a Canadian owned business that prides itself in selling the industry's leading products at competitive prices to industrial, educational and home shops alike. 


Their knowledgeable staff offers a large in stock selection of machinery, tooling and consumable products for the woodworking and metal industries and their service department is there to support customers with after sales installation, maintenance and warranty to protect their investment. The company also offers a full sharpening department and band saw weld center.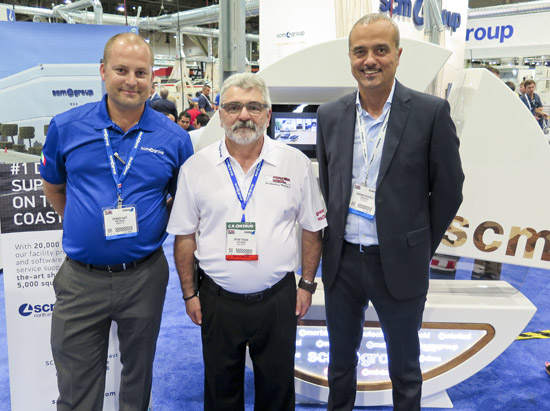 From left: Spencer Watt, SCM Group Canada area manager; Bryan Tysoki, owner Professional Grinding; Massimo Paganelli, SCM Group SpA.
Professional Grinding has proudly served Manitoba since 1992 from their offices and showroom in Winnipeg. Their team has decades of industry experience and a commitment to customer service.
These principles have been the foundation for their growth and continue to inspire them to exceed customers' expectations. Professional Grinding value their long-term customers and promise new customers the same quality services and products to earn their repeat business and referrals.