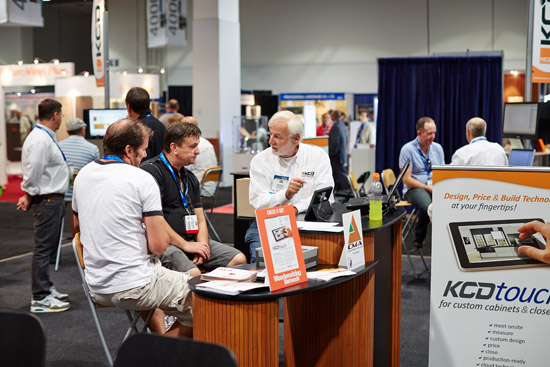 Photos: Woodworking
AWFS Fair will feature nearly 600 exhibitors.

This year's AWFS Fair in Las Vegas, Nevada July 22-25, North America's largest and most important woodworking event, promises to be a great show with nearly 600 exhibitors and 130 first-time exhibitors on a sold-out show floor that is 20 per cent larger than the previous show.
"This is the most excited we have been about AWFS Fair since 2007. There has been a really positive vibe surrounding our show ever since our last event in 2013," says Angelo Gangone, AWFS executive vice president.
"We have a show floor that is approximately 20 percent larger than the 2013 show (and 33% larger than the 2011 Fair), which is phenomenal growth over the course of a single show cycle.
Get ready to be inspired
The year's largest North American woodworking show brings together the entire global industry for an in-depth review of the new developments and advances that are driving the market.
At the 2015 AWFS Fair, visitors will find the innovative technologies, products, and services that are transforming the industry. Nearly 600 companies are eager to provide visitors with smart solutions to keep their businesses productive and profitable.
Explore upcoming trends and leave with fresh ideas to truly differentiate yourself and stay ahead of your competition. Just one idea has the potential to help earn thousands in new business. Don't miss this opportunity. AWFS Fair will feature hundreds of exhibitors offering everything from machines, tools and hardware to finishing products, software and services.
Find and test the hottest innovations and technology
Experience all of the industry's latest tools and products up close and in full operation—it's the ultimate 'try before you buy' opportunity. And with the new product showcase, discovering the most cutting-edge ideas just got easier.

Be part of the action
With live software and power tool demonstrations on the AWFS Stage and many other interactive attractions right on the show floor, visitors will come away energized, inspired and ready to take on any job.
Get expert-level training
The College of Woodworking Knowledge is one of the industry's best education programs, offering 50 expert-led seminars, demonstrations, workshops and panels. In four days, visitors will gain more new ideas and skills than they can get in a year on the job.
Benefit from professional networking
Make important connections with thousands of industry pros ready to discuss ideas, challenges, solutions and best practices.The College of Woodworking Knowledge supplies solutions and best practices that you can apply directly to your business— actionable, concrete takeaways that will improve productivity, flexibility and product output.
Education Program Highlights
Here's a small sampling of some of the areas that will be covered in 2015:
• Outsourcing CNC services for furniture production
• Cabinetry for aging in place
• Plastics manufacturing
• LEED and FSC group certification
• Euro window technology
• Working in the cloud
• Automated nesting
• Entering mass production
• Branding your business
• Finishing room layout
• Face frame vs. frameless construction
• Flat-line spraying
• Creating showrooms
• Internet marketing...and much, much more.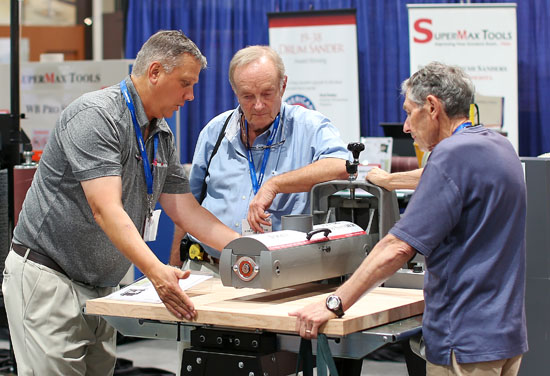 At the 2015 AWFS Fair, visitors will find the innovative technologies, products, and services that are transforming the industry.