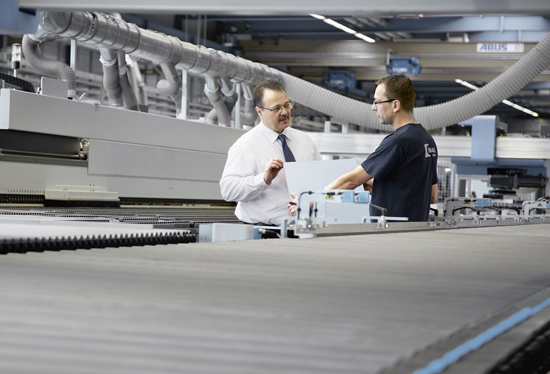 Photo: Contributed
Integrated manufacturing will be key to success.

The trend towards furnishing individuality continues to grow and HOMAG Group has always placed great importance on addressing the current and future needs of customers.
That is why the company has been studying future trends and developed the kind of furniture-manufacturing technologies that will bring the greatest success to their customers.
There is little doubt that the trend towards individuality will continue to put pressure on furniture manufacturers to focus their production more closely on the individual furnishing requirements of end users. At the same time they have to address the issue of varying furniture dimensions, shapes, materials, colors and surface finishes.
There is also an expectation that customers may soon demand to design their own furniture on the manufacturer's website and be able to order it online.
Integrated manufacturing and automation are the cornerstones of Industry 4.0 – the science of staying ahead of the competition by having intelligent, integrated and technologically sophisticated production and logistics processes.
These kinds of developments continue to gather steam and are an increasingly important fact of modern life in all process-intensive industries. And that is why LIGNA 2015 put a major spotlight on a whole range of innovative ideas and solutions for tailoring the integrated manufacturing paradigm of Industry 4.0 to industries that process and work with wood.
At HOMAG Group, networked production encompasses five components: The digital component, the intelligent machine, horizontal and vertical networking and the 'smart' workpiece.
A networked plant provides increased productivity, more flexibility and the ability to satisfy widely diverse customer wishes. It also enhances energy and material efficiency.
Read more in our next edition about the many solutions companies have presented at LIGNA, solutions that can help your company get a competitive edge.