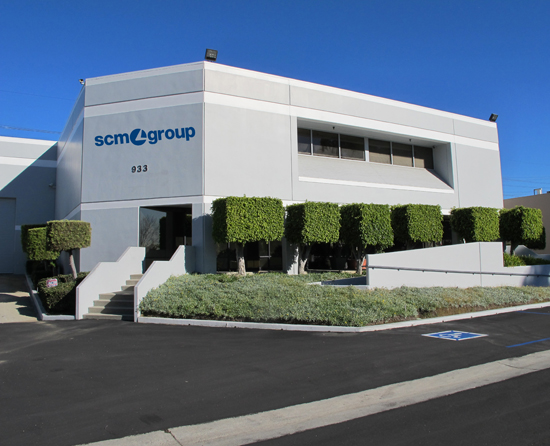 Photo: Contributed
SCM Group North America's new West Coast facility.

SCM Group North America has announced the opening of their new West Coast showroom and service center.
In order to better serve their customers, SCM Group has expanded its services to strengthen operational efficiency by establishing a strong presence on the West Coast. Located just 12 miles from the port of Long Beach, in Carson, CA, the 20,000 sq. ft. facility will provide product and software training, additional service support and a state-of-the art showroom with more than 5,000 sq. ft. complete with daily demonstrations by local, experienced staff.
"Our new West Coast operation will offer efficient logistics services to the region, while reducing lead and receiving times, and providing our customers' improved overall support," says Luigi De Vito, director Machinery Division.