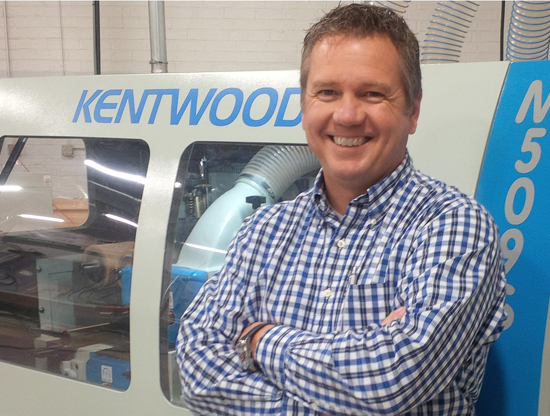 Brett Reid has joined HOMAG Canada in the newly created position of product manager – solid wood.
Reid brings more than 30 years experience selling to the woodworking, plastics and metal industries. He was previously vice president and general manager of BC Saw & Tool Inc. and most recently national sales manager for NAP Gladu following their acquisition of BC Saw.
"I am excited to join such a well-respected, forward-thinking and market-leading company," Reid says. "HOMAG machines have always been the benchmark for quality, versatility and reliability. I have worked with the sales and support teams at HOMAG Canada for years with my previous employers and knew that I would be joining a strong, dedicated and customer-focused team. I am looking forward to opening new markets and expanding the HOMAG brand across Canada in the solid wood sector."
Andreas Grabe, HOMAG Canada's national sales manager says: "Brett brings with him a wealth of knowledge about the woodworking industry across North America. He is well respected by his customers and colleagues and we are pleased to have him join our team. I am confident his addition will strengthen HOMAG Canada and add to the quality of service HOMAG provides to its customers."
Reid will be responsible for the sale of machines dedicated to solid wood manufacturing including
moulders, rip saws and chop saws in the Kentwood line as well as shapers planers, jointers and saws in the Ironwood line. He will be based at the HOMAG office in Mississauga, Ont.