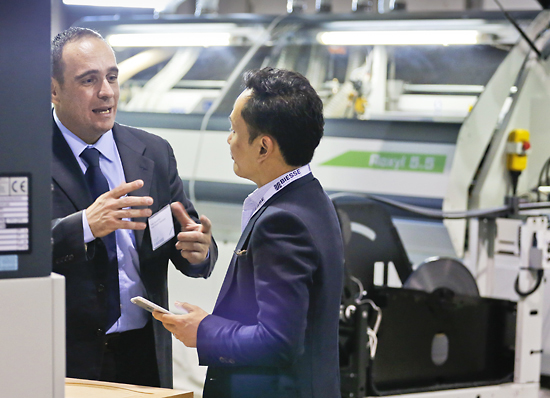 Product discussion at Biesse Canada.

Join Biesse Canada for their first Toronto Spring 'Biesse Inside' Open House event from 9:30 a.m. to 5:30 p.m. April 16-17, for an opportunity to test drive some of the industry's most cutting-edge machinery.
Attendees will have a chance to work directly with Biesse product specialists and industry professionals, exchanging ideas and learning about new technology. This will also be an opportunity to get an inside look at their showroom, training center, service hub, as well as meet the staff that work with you on a day-to-day basis.
They've changed the event name to 'Biesse Inside' to reflect the complete package.
Don't miss this exclusive opportunity to see their latest machine lineup.
Consult with Biesse's product managers, each with more than 20 years experience in the woodworking industry, who will be on hand to show you how Biesse technology can increase your production and improve your bottom line.
Another Open House event is planned for Montreal April 30 and May 1.