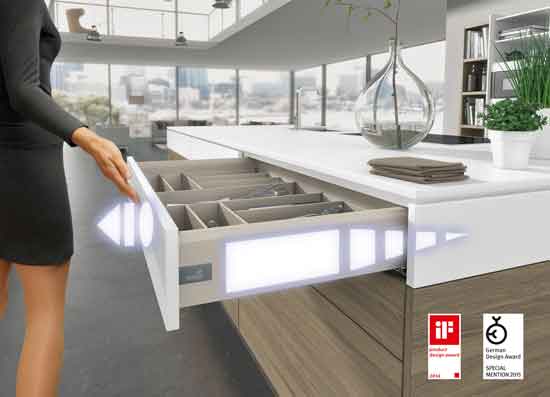 The German Design Council foundation has given Hettich the German Design Award – Special Mention 2015 in the 'Kitchen and Household' category for the Push to open Silent function for ArciTech drawers.
Dr. Andreas Hettich says the company was "absolutely thrilled," with the result, especially since very stringent nomination procedures make it quite difficult just to be part of the awards competition.
The Hettich Group has already received the iF Product Design Award 2014 for the innovative opening function.
The aim of the German Design Award is to identify, present and honour unique design trends. It's a competition that advances the design scene.
The innovative Push to open Silent opening function for ArciTech works like an electromechanical system and can be added later. It opens up all kinds of options for handleless furniture design while providing practical convenience for the user.