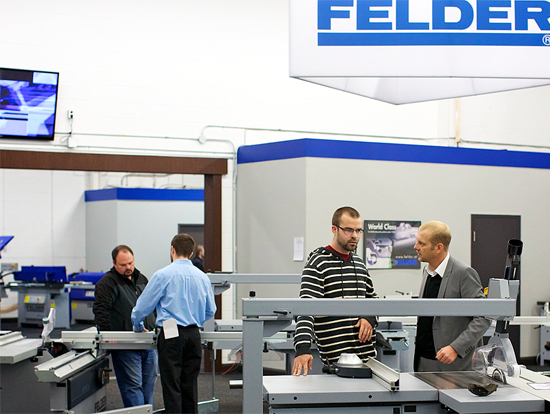 At last year's Felder Open House event.

Felder Group in Ontario will be holding an Open House at their offices and showrooms at 1745 Meyerside Drive (Units 4/5/6) in Mississauga Nov. 20-22.
The showroom will stay open until 8 p.m. on Thursday and Friday, and Saturday from 9 a.m. to 2 p.m. for walk-in customers.
Or you can arrange for a special appointment in advance for one-on-one sessions.
The focus will be on CNC box construction and edgebanding with pre-milling to simulate fast and accurate kitchen and cabinet production. Special prices will be available on all orders and machines!
Call them at 1-866-922-8879 for more details or to make a special appointment.