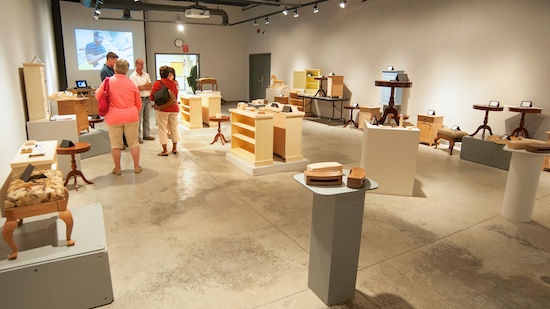 Photos: Doug Crawford
More than 20 students showcased their work.

Georgian College held the Second Annual Student Cabinetmaking Exhibit Aug. 5-6.
The event was held at the Campus Gallery in the Helen and Arch Brown Building at the Barrie Campus, and organized to celebrate the success of the 2013-2014 cabinetmaking techniques students and show off their work.
There was also a chance for visitors to purchase student-made custom furniture.
Professor Lynn MacKinlay says more than 20 students participated in the event, which showcased their work. Dozens of friends, family members, staff, the public and industry representatives attended.
The course, Cabinetmaking Techniques, teaches students to become cabinetmakers, shop supervisors, machine set-up technicians, or start their own business. It teaches hands-on skills needed in the cabinetmaking and woodworking fields.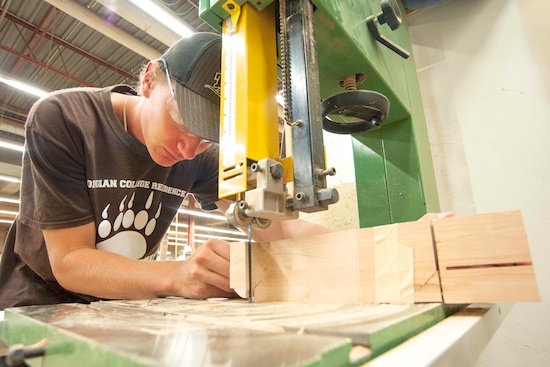 Jake Canning, above, and Kwame Okyere, below, working on their projects.