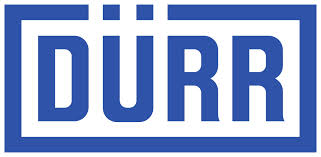 Dürr AG, via its wholly-owned subsidiary Dürr Technologies GmbH, has bought a majority interest in HOMAG Group, the largest producer of wood processing equipment, for 219 million euros.
In a deal announced on its website July 15, Dürr has reached agreement with several major shareholders of HOMAG Group AG to acquire a total of 53.7% of HOMAG shares.
Dürr, a major manufacturer of painting plants for the automobile industry, said in a release that the acquisition is designed to expand Dürr's portfolio in mechanical and plant engineering and provide new opportunities for growth.
"HOMAG has successfully initiated strategic measures to achieve growth and increase the company's value in the last few years," the release says.
"These measures will be continued and stepped up in close cooperation with Dürr. Positive effects are expected, among other things, through globalized value added and optimized processes and IT, as well as in the area of purchasing."
The deal, which is subject to regulatory approval, will see HOMAG Group AG to continue operating as an independent division under the HOMAG brand within the Dürr Group.
As of March 2014, the Dürr Group had 867 million euros in available liquidity, enabling the company to finance the acquisition with its own funds.
HOMAG is a world-leading manufacturer of plant and machinery for the woodworking industry. The company operates worldwide and holds an estimated 28% share of the world market.
Dürr is a mechanical and plant engineering group that holds leading positions in the world market in its areas of operation. It generates a good 80% of its sales in business with the automotive industry. It also supplies the aircraft, machinery, chemical and pharmaceutical industries with innovative production and environmental technology.