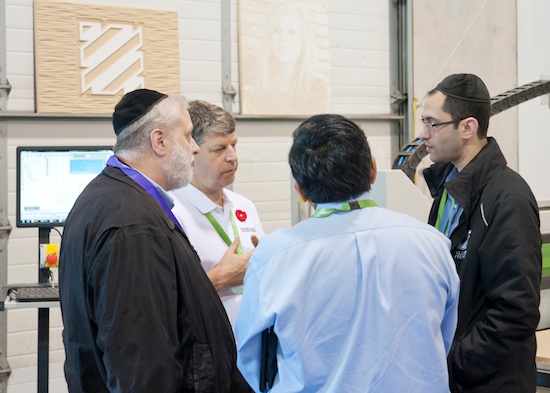 Photos: Woodworking
Some 75 companies visited Biesse Group Canada's recent Biesse Inside Open House.

Biesse Group Canada held its Biesse Inside event at their Mississauga, Ont, offices and showroom Nov. 5-7.
The Toronto Fall Biesse Inside event offered a chance to test drive some of the industry's most cutting-edge machinery and customers had a chance to work directly with Biesse product specialists and industry professionals, exchanging ideas and learning about new technology.
"I'm very happy with the number of people that came out for this event," says Matt Fleming, Biesse Canada's vice president of sales.
"About 75 companies visited and we had customers from B.C, Alberta, Quebec and even the Maritimes, it was a really good turnout and we sold a number of machines as well.
"The general feeling from the people I spoke with was that they are getting busier and busier. The dollar exchange probably helps, but even those that don't export to the U.S. benefit from not having to compete with the those who do, so there is more work to go around," Fleming says.
"We are seeing a continuing recovery in the economy and several customers have told me they are completely booked well into next year, which is great news."
Fleming says there was strong interest in new technology in general and their hot air AirForce edgebanding solution in general. Other customers were looking at getting their first CNC machine realizing that they need to invest in technology in order to stay competitive.