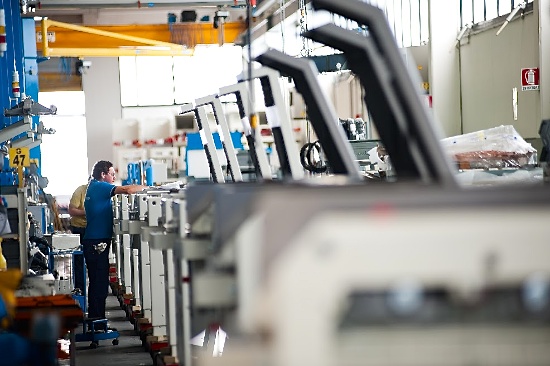 SCM Group's Tech Tour visits company's manufacturing facilities, customers.

SCM Group North America hosted an exclusive 2015 Tech Tour dedicated to office furniture and cabinet manufacturing in Rimini, Italy.
The tour offered a chance to join other specialists in the wood manufacturing industry for an unforgettable experience by learning about the latest and most innovative technology the industry has to offer.
Participants toured SCM factories and assembly lines in the Rimini, Italy area, as well as other state-of-the-art locations, including Thiene, Italy.
There were live demonstrations in SCM Group's showroom showing the most advanced, integrated technologies the industry has to offer and there were specific session dedicated to the latest company software as well.
Participants also visited Italian manufacturers of office furniture and cabinet related products and they got a chance to experience first-hand, authentic Italian culture and cuisine and much more.
Nine representatives from seven Canadian companies participated in the tour, which set off from Bologna for SCM Group's Rimini headquarters for an extended factory tour and showroom visit which saw numerous machine demonstrations, including the Maestro/Flexstore and beam saw/Planet 800.
Following lunch, participants transferred to the SCM factory at Ville Veruccio Mare for a look at the parts department, component site and foundry.
The next three days featured a number of shop tours of a number of high-end and automated manufacturers using SCM's extensive product range, as well as a visit to the Stefani production site at Thienne. The tour concluded following a day of leisure on Friday in Venice.
SCM Group Canada's Darren Foster said the Tech Tour was very well received and offered participants a lot of variety, from learning about the latest technology to spending time with experts, fellow wood manufacturers and have a good time and visit beautiful Venice.