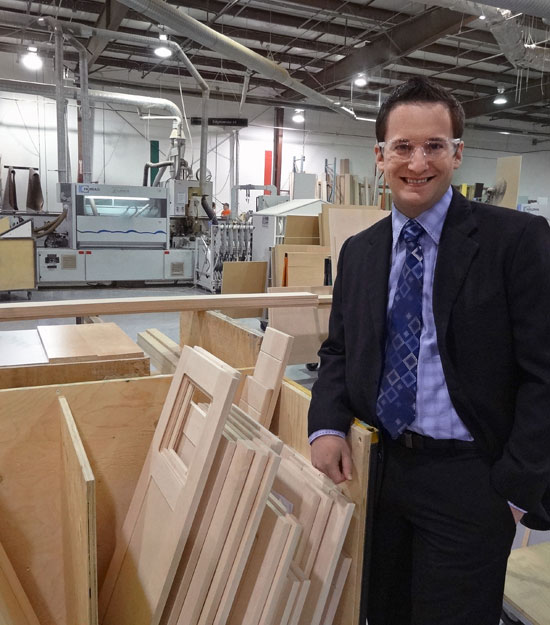 Adam Taman has been named Superior Cabinet's new business development manager.

Superior Cabinets of Saskatoon, Saskatchewan has announced plans to expand their dealer network in Canada and the United States.
Superior Cabinets has appointed Adam Taman as business development manager to work with new customers and prospects.
"Adam has served in multiple roles within the company and is the perfect fit for this initiative," says Scott Hodson, president and CEO of Superior Cabinets. "We are excited for the knowledge and enthusiasm he brings to the team."
Originally hired on as the corporate controller in 2011, Adam has advanced to business operations manager in 2014 where he led several logistics and transformation key initiatives. "This is a great advancement for the growth and expansion of Superior Cabinets," says Adam Taman. "The timing couldn't be better, as we have seen a large interest for our product in new markets over the past few months."
This announcement is driven by increased market demand for quality semi-custom frameless cabinetry. Superior Cabinets' brand position has steadily increased over the years as a result of several customer focused business transformation initiatives, including a six week lead time guarantee. Superior has also seen a tremendous demand for their award-winning handcrafted Fusion Finishes on MDF.
Superior Cabinets - in operation since 1980 - is one of Western Canada's leading manufacturers and suppliers of dream kitchens with a long-held and well-earned reputation for fine quality products, outstanding customer service and dedication to employee success. Their team consists of approximately 250 members across locations in Saskatoon, Regina, Calgary and Edmonton.