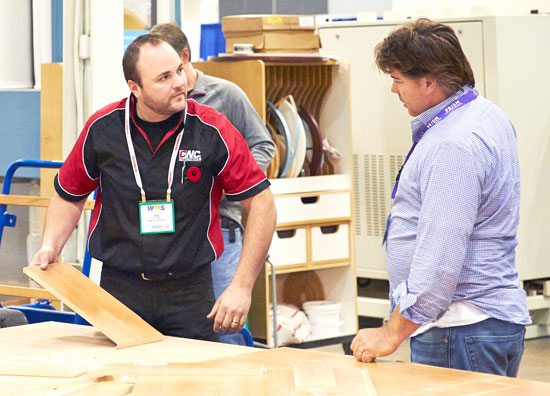 Photos: Woodworking
CNC Automation's Jay Talbot talks to a customer at WMS 2015 in Toronto.
CNC Automation and its partners have once again thrown their supported behind a good cause and supported Habitat for Humanity as part of their WMS 2015 participation in Toronto.
For many years now, the St. Zotique, Quebec-based company and its suppliers and industry partners have used the Woodworking Machinery & Supply (WMS) Conference and Expo to give back to the community and this year was no different.
As part of the largest display at WMS, CNC Automation showcased several live production lines and the case goods/cabinets built as part of the demonstrations were once again donated to a good cause.
"It was great, we produced 96 cabinets, that's 48 vanity units, and we donated them to the Habitat for Humanity ReStores where they will be sold to raise money for that organization," says CNC's Jay Talbot.
"In total, that's a value of many thousands of dollars worth of cabinetry and of course it was very well received."
Talbot also thanked CNC's suppliers and industry partners for making the donations possible.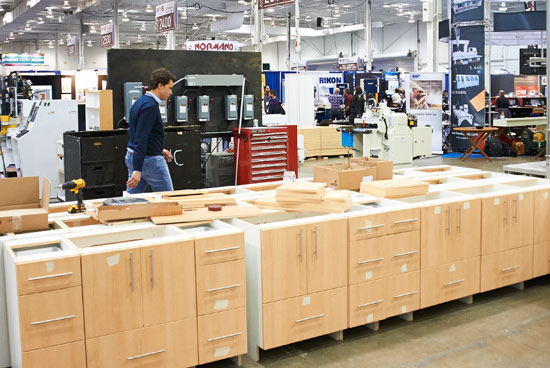 CNC Automation has donated cabinets to Habitat for Humanity.