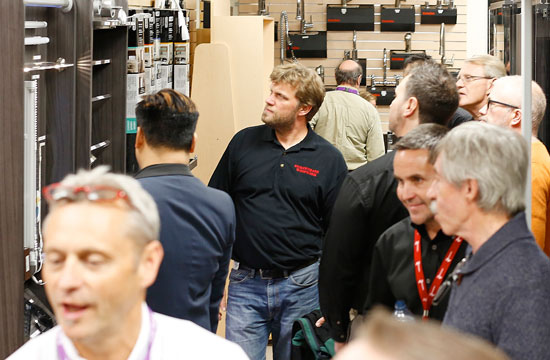 Photos: Woodworking
It was a full house at Richelieu's WMS 2015 Open House event.

Richelieu Hardware held an Open House at its Mississauga Showroom during WMS 2015 in Toronto.
After customers had a chance to see the company's broad product lineup at WMS, they could 'double-up' on Richelieu's innovations during a special, Friday night Open House from 4 to 8 p.m. on Nov. 6.
And it was a full house at Richelieu's Viscount Road showroom - with hundreds stopping in for a quick bite and another chance to talk to colleagues and friends - where the company featured more new products and served up complimentary food and beverages during the Open House event.