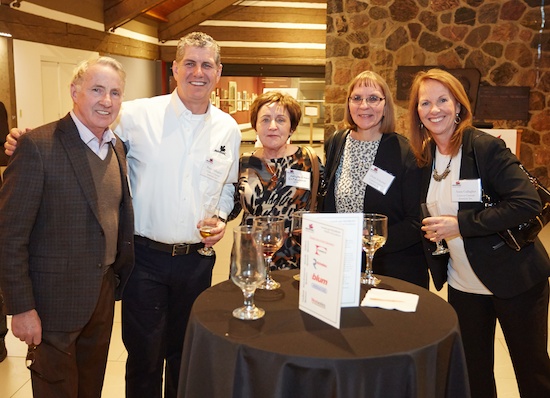 At last year's Ontario AWMAC awards night.
On Thursday, Feb. 25, the Architectural Woodwork Manufacturers Association of Canada's Ontario Chapter will be hosting its annual general meeting and Annual Architectural Woodwork Awards ceremony and dinner.
The events will be held at the Weston Golf & Country Club on Philip's Road in Toronto.
The annual general meeting will kick off the event at from 3 – 4:30 p.m. Registration opens at 2:30 p.m.
Members are encouraged to attend the AGM and have their say on all matters AWMAC.
A cocktail party and dinner will follow the AGM starting at 4:30 p.m. The awards ceremony - the highlight of the evening – will begin at 7:30 p.m.
Awards will be presented to member companies who have demonstrated superior performance in the manufacture and installation of architectural woodwork in the following categories:
- Commercial Project ($0 - $100,000)
- Commercial Project ($100,001 to $250,000)
- Commercial Project ($250,001 and up)
- Projects manufactured, installed and receiving a Guarantee Inspection Service Certificate, no monetary limit
- LEED Project, no monetary limit
- Export Project
- Residential Project
- Retail Project
- Institutional Project (hospital, school)
The awards ceremony is a great opportunity to promote the projects members are proud of and want to highlight.
Photographs of the finalists' projects will be shown at the awards night and on the AWMAC website.