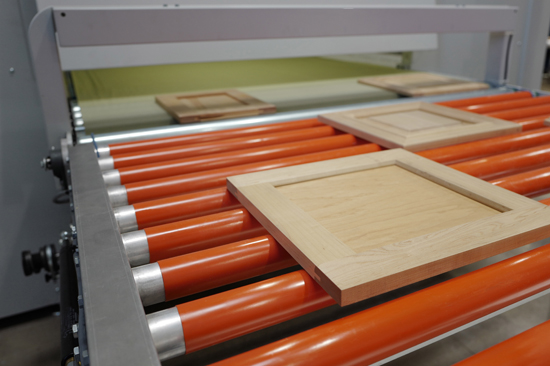 Small- and medium-sized companies intent on increasing productivity, reducing waste and improving surface finishing quality and consistency are invited to attend a special Cefla i-learn event jointly hosted with CNC Automation on April 14-15.
The hands-on educational event will be held during an open house at CNC Automation's state-of-the-art facility in St. Zotique, Que.
In addition to seeing other leading-edge advances, guests will have an opportunity to participate in demonstrations of the Prima by Cefla Finishing, a machine designed to make switching from manual to automatic spraying of any water- or solvent-based coating easier than ever. Prima is known as the first automatic sprayer to more economically spray coating over a working width of 1300 mm.
In addition to the CNC Automation event, Cefla is keeping its commitment to customers in 2016 by offering an unprecedented array of learning opportunities. In response to customers who don't want to wait to see Cefla's latest advances at IWF 2016 in Atlanta, the company is holding a Spring I-learn event at its new 15,000 sq. ft. lab in Charlotte, N.C. The event will showcase a wide variety of leading-edge technologies new to the North American market.
For more information about the upcoming CNC Automation and Cefla I-learn event in Canada, contact CNC Automation directly at ilearn@cncautomation.com.