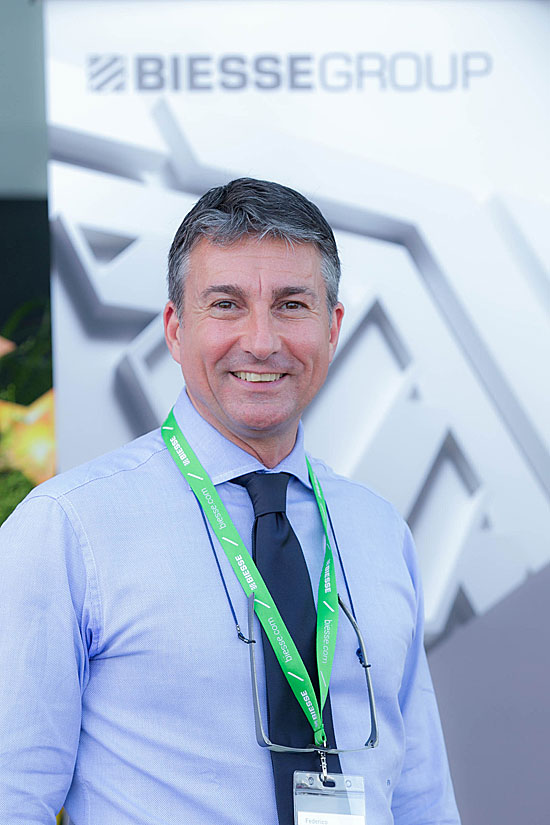 Federico Broccoli, president/CEO of Biesse America and Canada.

In advance of IWF in Atlanta, Federico Broccoli, president/CEO of Biesse America and Canada spoke to Woodworking Canada about the record results Biesse Group has been posting over the past two years.
"The company is doing excellent," Broccoli says.
We have enjoyed 40 per cent growth in sales in 2014 and 2015, and we are on track to repeat our strong numbers in 2016 and that makes us the best performer in the industry, he says.
Broccoli attributes the strong performance of Biesse Group to a combination of factors, chief among them their significant commercial investments in the 30 subsidiaries around the world. We have made significant investments over the last three years both in infrastructure and people. We have strengthened the sales forces in our subsidiaries and invested heavily in showrooms and marketing, he says.
Of course having the right product mix also helps and Broccoli says being able to offer a wide range of machines that respond well to market needs, along with the latest technology and value, complete the picture.
In the European market, Industry 4.0 and digital smart factories are already widespread and essential, and more than 30 per cent of Biesse Group's order entries from Xylexpo, were for Industry 4.0 technologies.
That trend is now coming to North America in a big way and Broccoli says the company is ready for it.
"There is strong demand for that technology in North America now, last year some 25 per cent of our sales were for Industry 4.0 technology and we only expect that to increase," he says. It's hard to find good, skilled workers so this technology is essentialfor companies to keep their edge and stay competitive.
At IWF in Atlanta, Aug. 24-27, Industry 4.0-ready equipment and integrated solutions will make up some 70 per cent of Biesse display areas.
Look for the complete story in the next edition of Woodworking and online next week