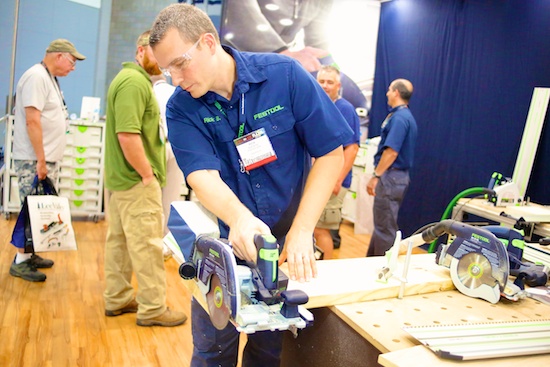 Photo: Woodworking
Festool's Roadshow will demonstrate new products introduded in Atlanta.
Festool is rolling across North America for the 2016 Festool Roadshow!
This free event will feature demonstrations on the latest and most popular Festool power tools.
This is a chance to see their high-performance power tools in person, and get your questions answered by Festool's team of experts.
A massive, 48-foot trailer is packed full of all of your favorite Festool tools - along with some brand new ones that are just now hitting the market.
Check out tool demonstrations, and get up-close and personal with some of the best tools for professional craftsmen.
Canadian dates are:
Sept. 27, 10 a.m. – 2 p.m. at Atlas Machinery, Toronto, Ont.
Sept. 28, 10 a.m. – 2 p.m. at Lee Valley, Vaughn, Ont.
Sept. 29, 10 a.m. – 2 p.m. at Richelieu Hardware, Mississauga, Ont.
Oct. 1, 10 a.m. – 2 p.m. at Lee Valley, Ottawa, Ont.
Oct. 4, 10 a.m. – 2 p.m. at Outils Pierre Berger Inc., Montreal, Que.