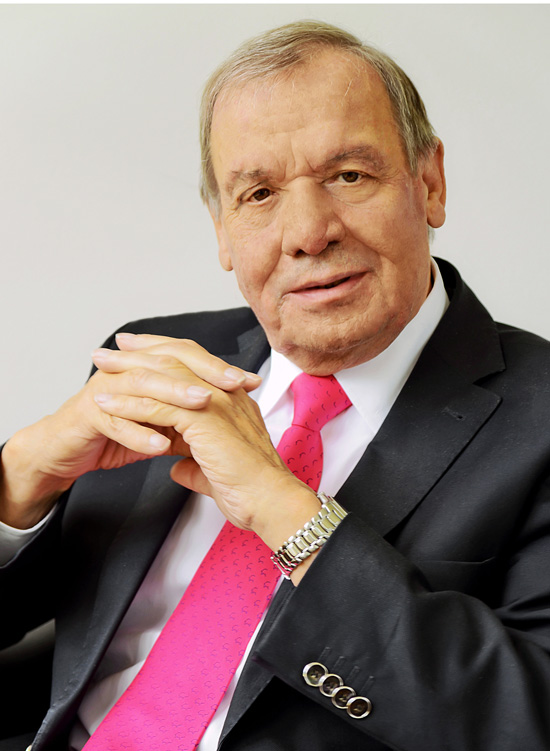 Dr. Dieter Brucklacher

Dr. Dieter Brucklacher, 77, the long-standing chairman of the management board of Leitz GmbH & Co. KG, Oberkochen, has passed away on Sept. 27, after a short illness. His wife Monika Brucklacher and his daughter Dr. Cornelia Brucklacher (Chairman of the Advisory Council), the Business management and all employees of the Leitz Corporate Group composed of Leitz GmbH & Co. KG (Oberkochen), Boehlerit GmbH & Co. KG (Kapfenberg, Austria), Bilz GmbH & Co. KG (Ostfildern) and all of their national subsidiaries, mourn a special person and an outstanding entrepreneur.
Brucklacher is known for making Leitz the organization it is today. He was the engineer of many advanced woodworking technologies as well as being instrumental in showing the organization how to utilize existing capabilities to succeed in other markets.
Brucklacher was born in 1939 in Oberkochen. He studied physics at the University of Stuttgart and Karlsruhe from 1959 to 1965. From 1966 to 1974 he was working as a scientific employee for the research institute "Institut für Material und Festkörperforschung mbH" in Karlsruhe.
Brucklacher was appointed managing director in 1975. In addition to his management tasks he crowned his academic career with a doctorate in engineering sciences at the Faculty of Mechanical Engineering at the University of Karlsruhe.
In 1982 Dr. Brucklacher took over the position of CEO at Leitz. With his strategic vision he expanded the traditional company from one to two company groups; one specializing in machine tooling for wood and plastics and from the 90's tooling for metals processing.
Under his direction, the company groups Leitz and LMT have become worldwide operating enterprises and are world market leading leaders in their segments. Brucklacher was active in the company until his last day.
Brucklacher gained a worldwide reputation in his industries through his activities. In 1997 he was elected president of the Regional Association Baden-Württemberg of VDMA (Mechanical Engineering Industry Association). In 2007 he became president of the Federal Association of VDMA in Frankfurt and at the same time the admission and inclusion to the chairmanships of the Federal Association of German Industries (BDI) and of the Confederation of the German Employers' Associations (BDA), both headquartered in Berlin.
The knowledge and experience of this successful entrepreneur were highly sought after both nationally and internationally: in 2002 Brucklacher was appointed an honorary professor of the Nanjing Forestry University in China. He joined the supervisory bodies of many renowned companies.
In 2008 he was awarded the German "Bundesverdienstkreuz erster Klasse" (German Federal Cross of Merit 1st Class). This is just one of numerous awards he received worldwide. In 2014 he was awarded the honour of "Award German Mechanical Engineering" (Preis Deutscher Maschinenbau) for his life's work. He was also an honorary citizen of his hometown, Oberkochen.
As a friend and patron of music and the fine arts, Brucklacher had become known far beyond the borders of his region. Out of his love for jazz, he established the International Music Festival "Jazz Lights," which will take place for the 27th time next spring.
Leitz is a family business in its fourth and fifth generation of the Brucklacher family. Founded in 1876 in Oberkochen, the Leitz Corporate Group today is a leading manufacturer of machine tools for the processing of wood, wood materials, plastic and composite materials. Today Leitz, including Boehlerit GmbH & Co. KG in Kapfenberg/ Austria as well as Bilz GmbH & Co. KG in Ostfildern, employs around 4,000 people and has sales of around 400 million Euros.