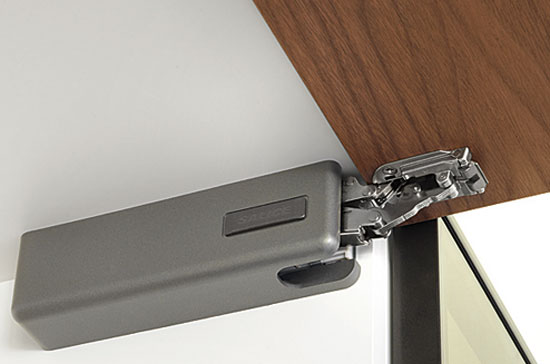 Salice's concealed Air hinge as well as its new Wind lift system are winners of Best of Category 2016 awards at the Archiproducts Design Awards 2016, the international design competition organized by Archiproducts, the most comprehensive online archive for architectural and design products.
Air was nominated "Best of Category 2016" in the "Components and Materials" category, earning a special mention by the international jury, composed of members of the 25 most influential architectural practices in the world. For its first ever edition, the Archiproducts Design Awards 2016 generated intense competition with almost 500 products nominated by 250 international suppliers.
Another "Best of Category 2016" award was presented for the new Wind lift system, in recognition of its compact, elegant design combined with the highest levels of performance.