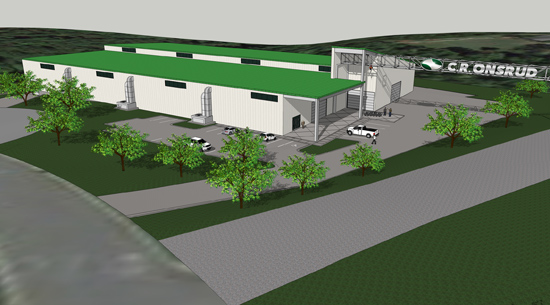 C.R. Onsrud has announced the ground breaking of a 55,000 sq. ft. expansion of its manufacturing plant in Troutman, North Carolina.
This $8 million investment will facilitate the Onsrud family's growing needs as a world-class machine tool builder. With new state of the art machine tools and processes, this building will expand their capabilities while reducing costs and increase quality by providing full control of the manufacturing process in-house.
"Yes, U.S. manufacturing is alive and well," says Jeff Onsrud, vice president.
"C.R. Onsrud is investing in the future, be a part of that success in U.S. manufacturing. Invest in a C.R. Onsrud."
The company also thanked its customers for choosing C.R. Onsrud for their CNC machinery needs and for helping them achieve more than 25 per cent growth for their best sales year ever!
"Your vote of confidence along with a strong economic forecast, reinforce the Onsrud Family's commitment to reinvest and grow our footprint within the industry," Onsrud says. "As we push to advance our technology, stay tuned for more updates on our progress.