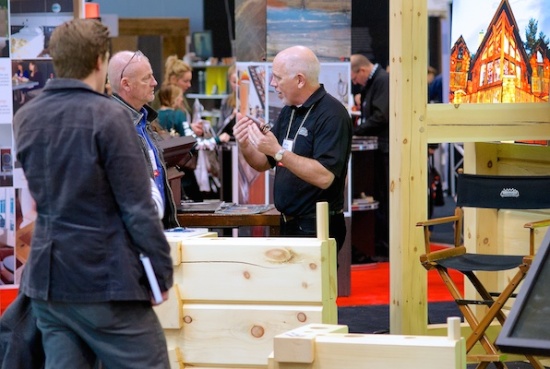 Photos: Woodworking
IIDEXCanada featured design, from architectural to retail.

IIDEXCanada, Canada's National Design + Architecture Exposition & Conference recently wrapped up a successful event at the Metro Toronto Convention Centre.
Held Nov. 30 – Dec. 1, IIDEXCanada is part of The Buildings Show, which includes Construct Canada, PM Expo Toronto, World of Concrete Pavilion, HomeBuilder & Renovator Expo, and The Real Estate Forum Toronto.
The Buildings Show is North America's largest exposition, networking and education event for design, construction and real estate, which attracts 1,600 exhibitors, world-class keynotes, 500 speakers, 350 seminars and tours, and 30,000 Canadian and International trade attendees including interior designers, architects, property managers, landscape architects, facility managers, builders, developers, real estate, suppliers, government, media, creative thinkers and corporate clients.
The annual show focused on all areas of design including workplace, healthcare, hospitality, retail, residential, education, architecture, landscape architecture, lighting and sustainability, wellness and accessibility.
IIDEXCanada once again brought together the multidisciplinary interior design and architecture communities for a sourcing, networking and education event that celebrates creativity and best practices.