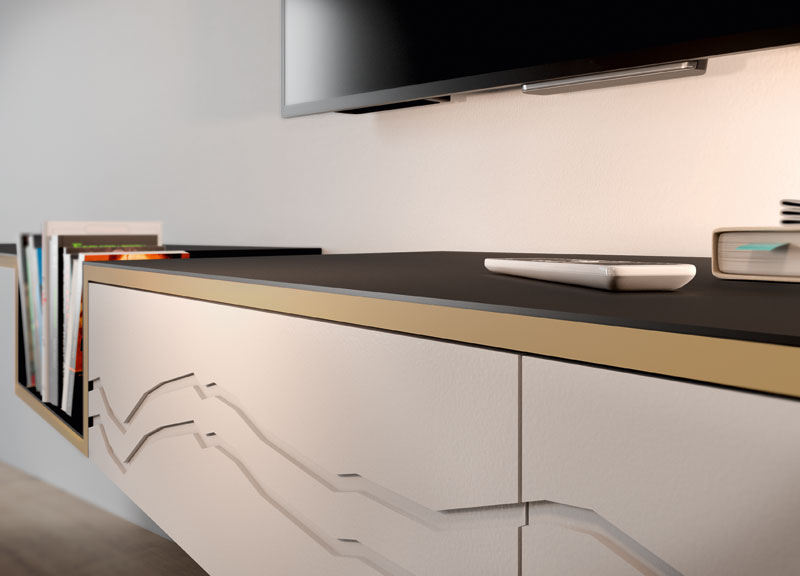 Photo: Contributed
EGGER's new surface honoured at German Design Award 2017

EGGER has received two Special Mentions at the German Design Award 2017, held in Frankfurt Feb. 10. The wood-based materials manufacturer EGGER was recognized twice in the category "Materials and Surfaces" for the new surface ST76 Matex Rough Matt, as well as the Doppia Black-Gold furniture edge.
"Every award won by our products is a recognition of our technical investments as well as of our focus on trend and innovation," says Klaus Monhoff, head of design and decor management for the EGGER Group. With its product innovations and novelties, EGGER creates trends that convince not only customers, but also important design bodies.
The German Design Award grants "Special Mentions" to works whose design includes very good aspects or solutions – an award that honours the commitment of companies and designers. The combination of matt and stone is currently popular for surfaces and EGGER has responded to this demand with the award-winning ST76 Matex Rough Matt. The surface innovation is modelled on a mottled and softly brushed natural stone surface, and can be used on a wide range of stone reproductions.
With the Doppia Black-Gold furniture edge F8982, EGGER reacts to the trend towards accents and contrasts in furniture design. Awarded the "Special Mention", this edge is particularly well suited for upscale interior design, on furniture fronts, tabletops, kitchen and bathroom furniture.