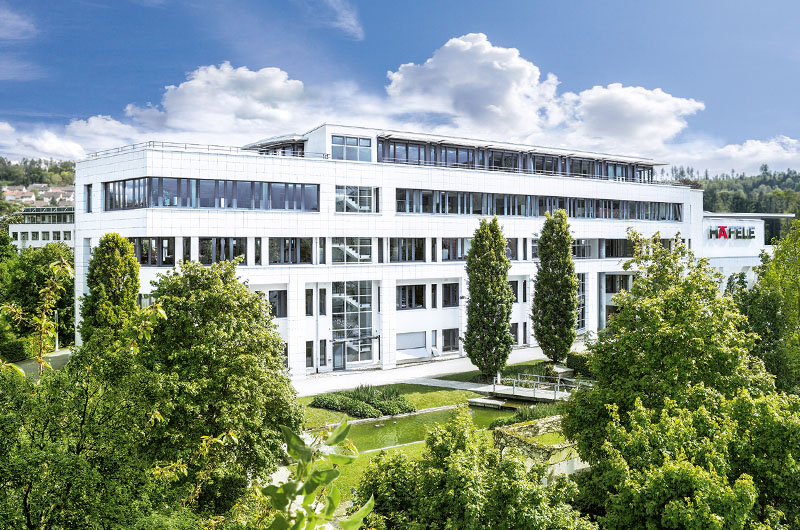 Photos: Contributed
The Häfele headquarters in Nagold.
The international Häfele Group for hardware technology and electronic access control systems generated revenue of 1.311 billion Euros in the past year (2015: 1.271 billion Euro). An increase of 3.1%.
"When adjusted for currency effects, the increase was actually 6.1%. In light of the general global conditions in 2016, this is a most welcome success," says Sibylle Thierer, head of the executive board (CEO).
Thirtyseven international subsidiaries (+3.2%) as well as the parent company and six production factories in Germany and Hungary (+3%) all contributed equally to this growth in revenue. Nearly all the markets had a positive development and, accordingly, were able to increase their revenues. The USA, India and Asian markets recorded above-average growth rates.
The number of the company's employees worldwide has increased by 200 to 7,300. In Germany, it remained unchanged at 1,600.
With 37 international subsidiaries and numerous other sales organisations worldwide, Häfele operates in over 150 countries. Today, the company generates 79 percent of its revenue outside of Germany. The world's leading furniture manufacturers, architects and planners, joiners/cabinet makers and dealers use the products and services of the corporate group.
Outlook for 2017
The corporate group projects good market opportunities despite the many trouble spots around the world.
"We are anticipating a mid-single digit increase in revenue," says Thierer.
The amount of investment of the Group for 2017 will be approximately 40 million Euros. Risks continue to be seen in the volatile foreign exchange and commodity markets as well the growing number of trouble spots.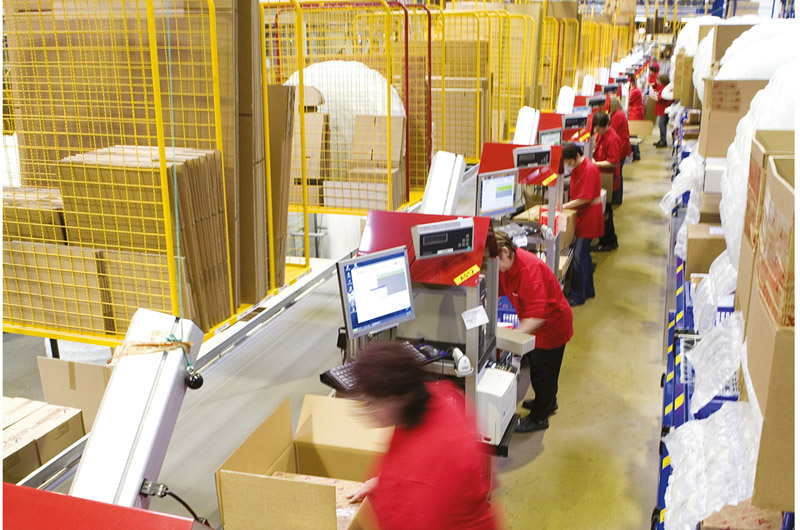 The Nagold-based distribution centre is Häfele's biggest distribution centre in the world.