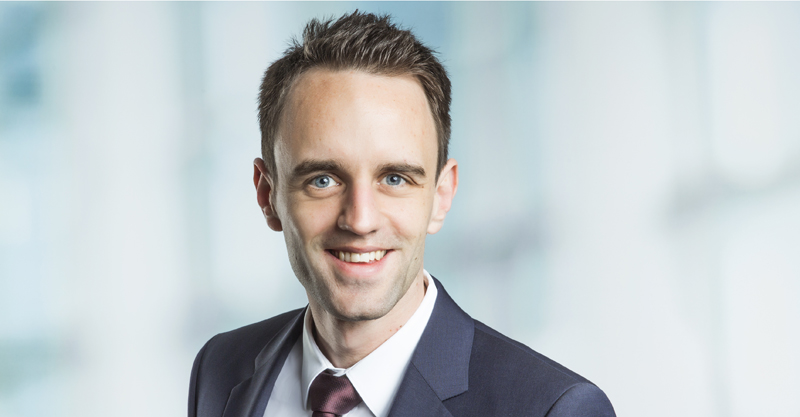 Matthias Pollmann is project manager for interzum
What's new at interzum 2017?
As the world's leading trade fair for furniture production and interior design, interzum is the most important date for the industry. interzum represents the start of a new cycle of innovation and designs for the furniture industry.
This year we have slightly altered the hall layout as that was the only way to create more space for additional companies and accommodate the strong exhibitor interest. To provide companies with consistency for future editions of the fair, we will carry on with this new hall layout at least until interzum 2021. The three sections coming to interzum in May are: Textile & Machinery will be spread over Halls 9, 10.1 and 11; Function & Components will be staged in Halls 4, 5, 7 and Hall 8 and the Materials & Nature segment will be located in Halls 6, 10.2 and 4.2.
What will visitors notice at this
 year's show? How does it compare to previous shows?
In addition to the international participation and the innovation, it is the concept that helps make interzum so successful. The division into three segments ensures the clearly structured and comprehensive presentation of the broad spectrum of furniture and interior finishing components. Besides the exhibitors and their innovations, the Piazza, i.e. the special exhibition areas that address current industry themes and which provide a perfect and unique source of inspiration and meeting place for exchange, form further highlights in each segment.
What are your main objectives for this year's show?
As every year, the Materials & Nature segment focuses on more versatile materials that ensure a modern and individual furniture design. Here, a particular emphasis is placed on the theme of sustainability. Those who are interested in conserving resources, sustainable raw materials or cradle-to-cradle concepts, will find a lot of input here. There will be two Piazzas in this section for the first time. They will be designed by the interior designer, Katrin de Louw, and concentrate on the theme "Individuality."
Individuality and sustainability are also the theme of the Function & Components section. Here, visitors will find companies that develop light solutions or semi-finished products for furniture, fittings, locks and furniture components. At the Piazza everything will revolve around the theme "Upcycling" this year. The material researcher, Dr. Sascha Peters, will demonstrate how the furniture industry can transform seemingly worthless materials into new products and thus contribute towards the conservation of resources.
In the final section, Textiles & Machinery, the focus is on upholstery materials, fabrics and leather with the related processing machines. Here, we are looking forward to a totally new theme this year: "Mobile Spaces" is the motto of the Piazza - and as the name already suggest it is about interzum also being highly interesting for the designers and outfitters of mobile interiors such as cars or caravans. Well-known suppliers from the automotive sector will be located in the proximity of this event area - a completely new exhibitor group for interzum.
What sets interzum apart from all the other events and what makes it such an important show?
Every two years interzum presents the innovations that will be implemented in newly produced furniture over the coming years. What I mean is the products that are presented at interzum lay the foundation for the interior design of the future. For instance, an innovative pullout system at interzum inspires the designers and can already be experienced at the next imm cologne in a finished piece of furniture. It attracts more and more creative directors every year. It is an obligatory date for architects and designers. They gain material and technological inspiration for their daily work here.
How many exhibitors do you expect at the show?
In Cologne the world does business with the world! The current figures impressively confirm that our concept is the right one: We have recorded a growth in the number of foreign exhibitors of 36 percent compared to 2015. And regarding attendance, 17 percent more international visitors found their way 
to Cologne.
interzum has always attracted a lot of international visitors, what are your expectations for 2017?
Having registered 58,000 visitors at the last interzum, which was already a significant increase in comparison with the previous event, we hope to improve on this development even more in 2017."
How would Canadian visitors benefit from visiting interzum?
2017 is going to be a record year for interzum with more exhibitors and a larger exhibition area. From May 16-19, more than 1,600 exhibitors will present their products in 10 Halls on space covering 180,000 m² - the exhibition area was already a near sold-out in December. And with 150 new exhibitors from Germany and all over the world, we will also be welcoming many more first-time participants.