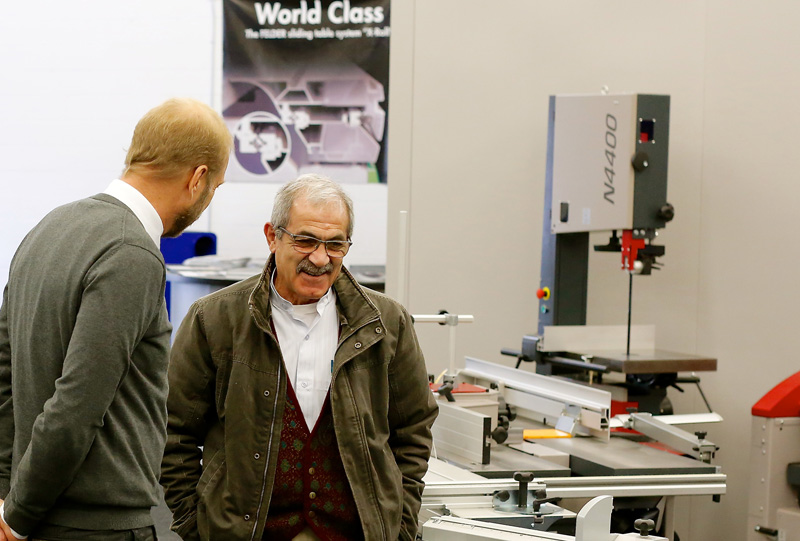 Photos: Woodworking
Close to 50 customers attended Felder Groups Spring Open House.

Felder Group Canada held "a very successful Spring Open House" at their offices and showrooms at 1745 Meyerside Drive in Mississauga, Ont. March 30 – April 1.
Andy Gombäz, Felder Group Canada CEO, said it was a more low-key affair than their fall event, which in addition to all the regular activities also featured a seminar series, but that didn't stop close to 50 customers to take advantage of special deals on in-stock machines.
"It was a great event, we sold a number of machines and in addition to the customers that came into the shop, many also just called in to take advantage of our specials.
"Our big open house is coming up again this fall, we haven't set a date yet, but it will be right after WMS in November," he said, "and it will be a big one because we are also celebrating out 10th anniversary here in Ontario."
Gombäz said it's been great start to the year for Felder Group as business is continuing on from a strong 2016 and they hope to build on that momentum right through the year.
"Our customers are also reporting good things. Everyone is busy and working, there are lots of contracts out there and a slowdown is nowhere in sight, so everyone is looking to another good, strong year in 2017," he said.