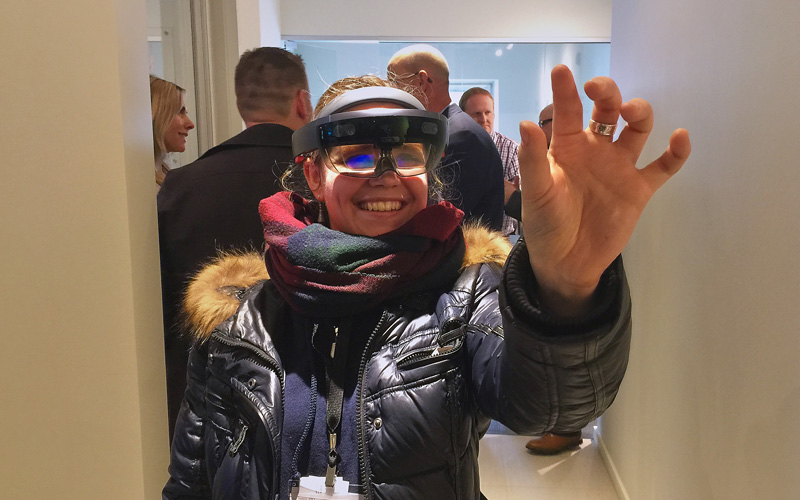 Photos: Woodworking
CKCA's National Forum offered everything from managing employees to Industry 4.0.
The Canadian Kitchen Cabinet Association has just wrapped up a successful National Forum event in Quebec City, April 6-9.
CKCA President Caroline Castrucci said she's received many positive comments from fellow CKCA members about the event that focused on everything from managing employees to Industry 4.0.
The National Forum kicked off on Thursday, April 6, with a board meeting and continued in the afternoon with a management seminar hosted by Terry Ledden of Sandler Training.
The evening program had participants visit CABICO Boutique's impressive showroom facility, which featured a 'fantastic evening of food, drinks and entertainment' and provided a great venue for participants to socialize.
Friday began with two presentations. Eric Termuende talked about the 'Future of the Workforce' and Stu McCrory of Otto Motors talked about Industry 4.0 & the Rise of Self-Driving Carts.
From 11 a.m. to 4 p.m., members took part on three shop tours, including a tour of Ro-Bois-Tic's fully automated factory, Premoule, and Arcane Technologies highlighting Vortex Spaces and its award-winning 3D interactive experience.
Saturday's events started with the Annual General Meeting, followed by a morning session with Luke Elias of Muskoka Cabinets and Tommy Gagnon of AutomaTech Robotik talking about RFID case study with Muskoka Cabinet Company about automation.
In addition there were the 'What's New - Supplier Presentations,' a case study in 3D Printing with Javelin Technologies and the Manufacturers' Round Table.
In the evening it was time for a cocktail reception and supplier's showcase followed by the President's Dinner, this year with a superheroes theme.
The National Forum wrapped Sunday morning after breakfast, a closing session on automated finishing and closing remarks.
"We had very good participation and it was wonderful to see the innovation and technology member companies are using in their production facilities," Castrucci said.
"It was amazing to see Ro-Bois-Tic's facility and the incredible advances in production and automation, a real opportunity to increase production and gain a competitive advantage.
"I also want to make special mention of CABICO our very, very generous hosts on Thursday evening and their beautiful showroom."
"And it was great to see Premoule's production facilities and their showroom and hear about the advances and the evolution of their company.
"We have increased the educational components of our events with more opportunities to learn, and that is something that was really important to us.
Combine that with interesting shop tours, the Manufacturers' Roundtable and our supplier presentation and participants have many opportunities to interact, learn something new and take something away from this event and that's what we want to provide.