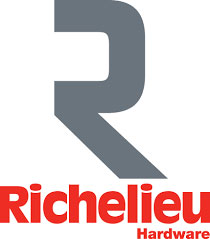 Richelieu Hardware Limited has announced the acquisition of the principal net assets of Weston Premium Woods Inc. ("Weston"), an Ontario-based distributor located in Brampton, Ont.
A leader in its field, Weston distributes a diverse range of materials, decorative products and hardwoods targeted to an extensive customer base of kitchen and bathroom cabinet, storage and closet, home furnishing and office furniture manufacturers, as well as residential and commercial woodworkers.
This acquisition, the first in 2017 for Richelieu, represents additional annual sales of approximately $60 million.
Through the acquisition of this important distributor, whose activities are fully compatible with those of Richelieu, the company further enhances its presence in this market with these types of products.
Richelieu is a leading North American distributor, importer and manufacturer of specialty hardware and complementary products.
Its product selection consists of more than 110,000 different items sold through 70 centres in North America – 37 distribution centres in Canada, 31 in the United States and two manufacturing plants in Canada.