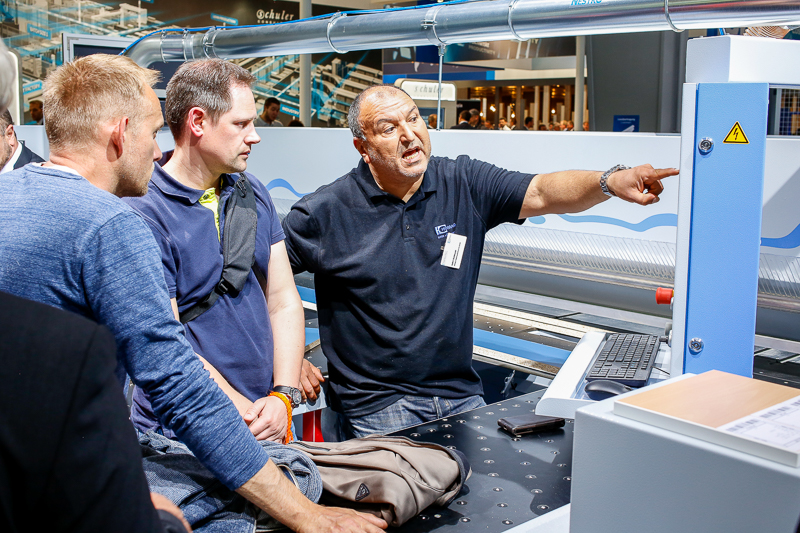 Photos: Woodworking
LIGNA 2017 impresses with strong opening day.

LIGNA - the world's leading trade fair for the woodworking and timber processing industries – just opened in Hannover, Germany (May 22-26) and organizers are very pleased after a strong opening day.
LIGNA spokesperson Anja Brokjans said organizers are thrilled with the busy start to the industry-leading show, the positive outlook from participants, and an overwhelmingly positive response to the new thematic layout.
LIGNA 2017 features more than 1,500 exhibitors from 45 nations and attracts trade visitors from about 90 different countries. The show occupies 10 exhibition halls plus the venue's expansive open-air site and all the global market leaders are there with impressive showcases to highlight their latest products and process innovations.
Opening day saw crowded exhibitor stands and aisles and numerous exhibitors commented positively on a busy first day of this important industry show.
The show's organizers, Deutsche Messe and the German Woodworking Machinery Manufacturers' Association, have successfully implemented a new thematic layout for the 2017 edition of the trade fair. The new approach and, more importantly, the new physical layout have been extremely well received.
Add to that the buoyant business climate in the wood industry and it's easy to see why organizers and exhibitors are happy with the early results.
This year, exhibitors are presenting a wide variety of innovations for intelligent, networked manufacturing systems, not to mention new ideas and strategies for the many value-creation networks at play in the wood processing and woodworking industries.
This year's action-packed, five-day showcase covers all the technologies that wood industry companies need to succeed in tomorrow's Industry 4.0 world. The range includes tools and machinery for custom and mass production, surface technology innovations, wood-based panel production solutions, sawmill technology, wood energy technology, machine components, and automation and forestry technology.
LIGNA 2017 is where key solutions and applications will be showcased. It's where business relationships and networks will be built that will benefit the entire wood industry for years to come.