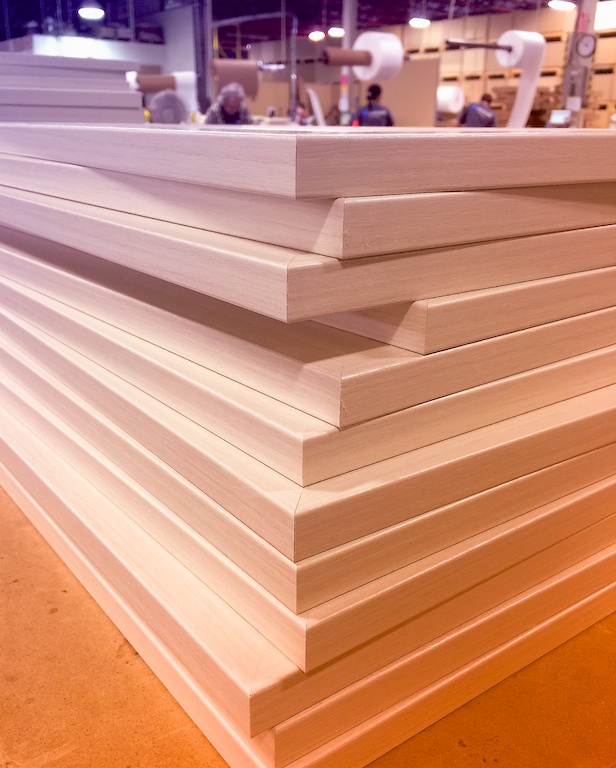 The Canadian Kitchen Cabinet Association has just relaunched its updated and improved Certification Program.
The program is designed as a tool for members to strengthen consumer confidence, differentiate themselves from the competition and test and affirm the quality and performance of their kitchen and bathroom cabinets.
CKCA President Caroline Castrucci said CKCA Certification is based on the CKCA Construction and Material Standards for Kitchen Cabinet and Vanities, (2009, revised 2015).
It was developed by a technical committee consisting of members from various stakeholders within the Canadian kitchen cabinet industry including manufacturers, suppliers, housing authorities, environmental agencies, consultants and other industry experts.
And Castrucci said with consumers looking for an assurance of quality, durability and performance in the products they purchase, the Certification Program can provide that assurance, and demonstrates the highest commitment to quality in the manufacturing process.
Any active manufacturing member of the CKCA is eligible for the Certification Program.
"This is an important program for our members," Castrucci said.
"By being able to use the CKCA Quality Assured seal on their cabinets, they have a real edge over the competition. It's also a great marketing opportunity and offers instant credibility in the marketplace.
The refreshed standard – the original was first launched in 2009 – takes into account and tests the latest construction methods and materials.
It measures quality based on the performance of the cabinet using a series of rigorous tests designed and conducted at Exova, an ISO17025 testing facility that is one of the world's leading laboratory-based testing groups.
The CKCA Certification Program is a national voluntary standard, the only one of its kind in Canada for the kitchen cabinet industry.
This standard was designed by the industry for the industry and ultimately for the customer who can be assured of the quality product they purchase. People spend as much, if not more, on their kitchens than they do on the purchase of a car, it makes sense to have a standard that measures the performance of the kitchen cabinets they purchase.
This standard celebrates Canadian quality, Canadian built, Canadian tested. Like other well-established certification programs, such as ENERGY STAR, Canadian Standards Association (CSA), and LEED Rating Systems Certification, Canadian cabinet manufacturers have the opportunity to build consumer confidence with the promise of consistent quality products they can trust. CKCA inspires progress and innovation and believe this standard promotes excellence and continuous improvement.