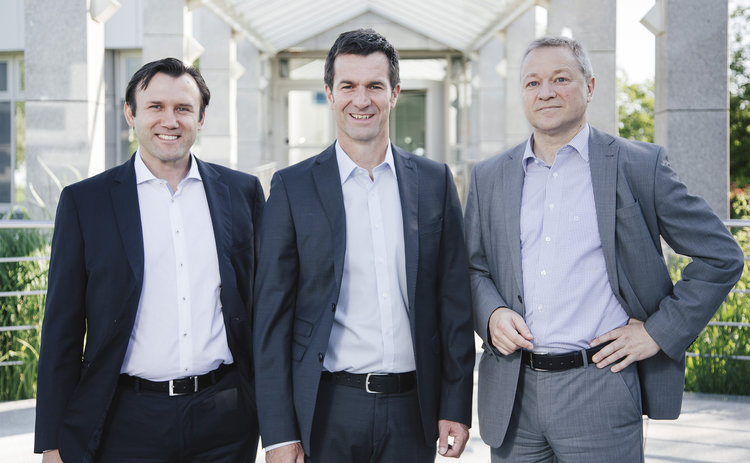 The new management team of GRASS, from left: André Stiller, Thomas Zenker and Thomas Müller.
GRASS has experienced strong growth recently and with record sales, bursting order books, and operating at full production capacity, the company has decided to reorganize its structure and reshuffle its management team in order to respond more effectively to future demands.
Thomas Zenker, previously works manager at the Götzis site, will assume responsibility for the "Operations" division with immediate effect and will also act as management spokesman.
Thomas Müller will be the general manager responsible for development of the product range in the future. The new head of internal services will be André Stiller.
The previous general manager, Christoph Walter, decided to leave the company for personal reasons.