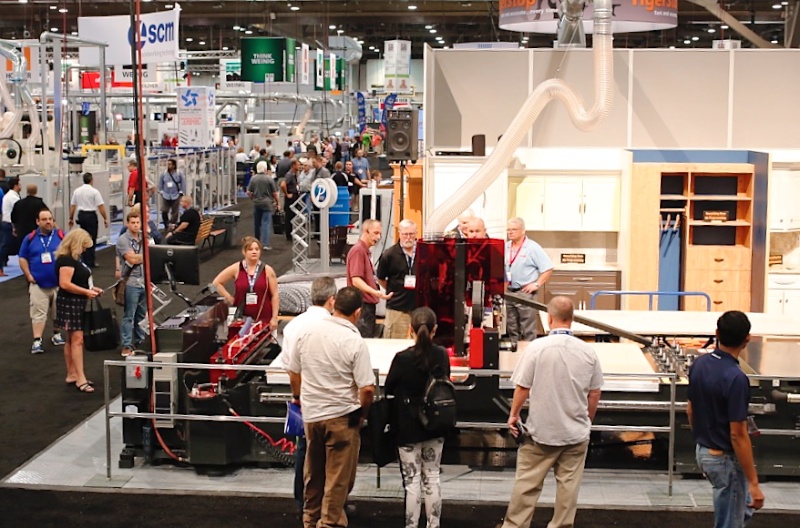 Photos: Woodworking
AWFS Fair features more than 675 exhibitors.

AWFS Fair 2017 began its four-day run at the Las Vegas Convention Centre in Las Vegas, Nevada on Wednesday.
The biennial trade show for the woodworking industry runs July 19-22, with top industry manufacturers and professionals exhibiting that latest woodworking machinery, equipment, technology and services.
More than 675 exhibitors – including more than 140 first time exhibitors – will use the year's largest North American trade show to exhibit the latest equipment, hardware and software and everything in between on an expanded show floor.
Opening day lived up to the promise of a larger and busier show with strong attendance and busy aisles and stands.
Woodworking spoke to several exhibitors who said they were pleased with the attendance and positive feedback they received on their first day.
There is also an extensive education program with offerings ranging from business management, software technology and safety to Industry 4.0 and IoT.
AWFS Fair also features the Visionary New Product Showcase, located in the expanded part of the machinery hall in Booth 8681, while others highlight Industry 4.0 products and services.
Another added new features this year is specifically aimed at small shops and those attendees that consider themselves part of the fast-growing Maker movement, including seminars, live podcasts and even a Maker's Lounge, which serves as an area where attendees will be able to meet and network.
The Visionary Awards winners will be announced at a special presentation on Friday morning and the Fresh Wood student competition, with 195 entries, as well as a student wood turning competition round out the special events.