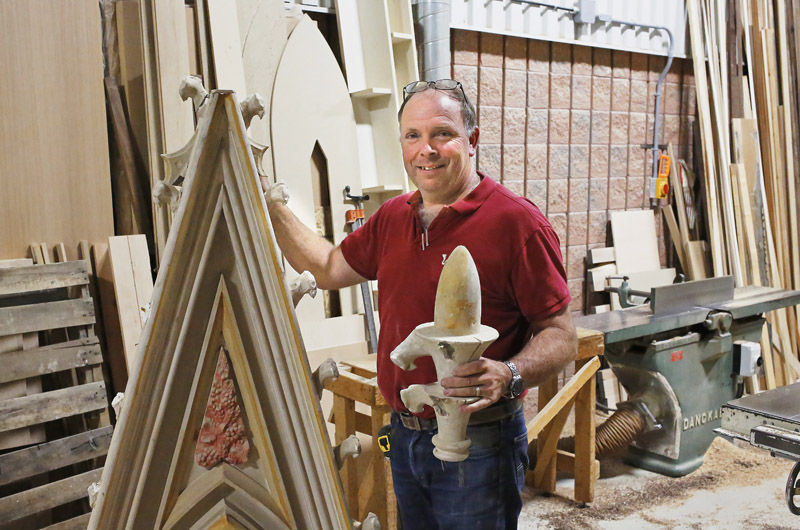 Photos: Woodworking & DCL Woodworking
Al Broekema continues a family tradition with the company his father started.
DCL Woodworking Ltd. of Brampton, Ont. started out 55 years ago as Dick's Carpentry Ltd. and continues strong as a family-owned and run company to this day.
Dick Broekema's son Albert (Al) - who took over the company in the early 90's - says his father started the business with just an old truck and some tools out of his garage after he was laid off from his construction job.
"My father had come to Canada alone, from Holland, and he worked in construction to support himself," says Al Broekema.
"But of course those jobs were mostly seasonal and he eventually decided that it was time for steady work, which is why he started his own company."
Al and his brother Jim worked with their father during school and summers and then after high school Al joined the company fulltime.
"In those days a lot of my friends took jobs right out of high school. That's what everyone did; very few of us went on to university. We finished high school and then we got jobs.
Broekema was fortunate in that he had a job waiting for him, a job he knew and a job he enjoyed. It was a natural fit, he continued to learn on the job, from his father and from the employees who mentored him, he says.
When Dick Broekema started DCL all those years ago, he naturally did what he knew best and the company initially worked mostly on construction-related jobs, Broekema says. But his father also added some renovation work and then cabinetry, first just repair and then new construction for friends.
"In the beginning it was mostly site work rather than shop work, but over the years that changed," says Broekema. "He started repairing cabinetry and then he started building it and over the years it slowly transitioned from mainly site work to more and more shop work.
"When I started working with my dad, I worked mostly on job sites, it was only later when he got a larger shop that we did more work there."
Over the years, together with his father, they slowly transitioned and refocused the company to specializing in the manufacture of high quality custom architectural millwork for the business and corporate sector.
And they continued to grow.
From the small garage to a 5,000 sq. ft. shop and three people, then 
to a 8,000 sq. ft. shop with six or seven employers.
Broekema took over the company from his father in the early 90's – he bought him out - but his father continued to be involved.
"It was really great, he was there to assist and help me, but he let me make all the decisions and gave me all the room I needed to make it my own."
By 1998-99, it was time to move as they had outgrown their shop again and so – after careful planning - the decision was made to buy a property and build a brand-new facility at Regan Road.
The new, 25,000 sq. ft. plant is still home and now DCL is strictly a custom millwork company.
Broekema says they do a lot of work for GCs (general contractors) and mostly for the business and corporate sector along with some institutional projects.
"We also build the odd kitchen for friends or associates," Broekema says with a smile, "but generally we try and stay away from that. We don't do 
that for the general public at 
all and really, we only build about 10 kitchens per year."
He says it is a competitive business; they always have to bid on projects and be competitive. But their success and the fact that they repeatedly work with a lot of the same contractors, leaves no doubt that they have established a strong reputation in the market.
Among some of their better-known clients/projects are CIBC (they recently did the millwork in six floors at the downtown Toronto office tower), Air Canada, the Toronto Raptors' dressing room, private suites at the Air Canada Centre, Reliance Energy, Sheridan College, TD Bank, Scotia Bank and Fresenius Kabi, a project for which they won an AWMAC Award of Excellence this year.
Another big project - and one they are especially proud of because it is such an iconic building - was the interior work they completed as part of a team of millworkers on the $128-million renovation of Toronto's 167-year-old St. Michael's Cathedral.
In addition, DCL is working directly with a number of designers and architects and most of the jobs the company tackles are in the $100,000 - $200,000 range.
"Of course we've done and continue to do smaller and larger jobs, but I think that is our sweet spot," Broekema says of the company that now employs around 15 in the shop. Broekema's brother Jim, who started his own installation company, does the bulk of DCL's installations with a crew of three."
Broekema's wife Brenda also works in the family operation, she keeps all the books, and their sons Michael (logistics) and Ryan (project manager) work fulltime in the business.
Unlike Broekema, the sons did complete post secondary educations, but then decided to join and give the family business a try.
"It's good to work with family in a business, we work together well and we all want the same things so it's a great fit," Broekema says.
DCL Woodworking does most of its work in the GTA, although occasionally they go farther afield, but the Greater Toronto Area is where you'll find them most of the time.
Broekema says DCL has been growing at a slow and steady pace and that's just where they want to be.
"We like to keep busy and provide steady jobs for everyone, but we have no plans for any big expansion. I think we are in a good spot, right where we want to be.
"We are small enough to keep it manageable and do some smaller projects and big enough that we can take on some great projects as well.
Broekema says more than once have they turned down big projects that involved a lot of mass manufacturing because that's not what they want to do. He said they have no interest in building dozens or even hundreds of the same boxes, the shop is not designed for that kind of work and they prefer more 'custom' projects.
"And we also still use a lot of solid wood for doors and frames and custom cabinetry," Broekema says, "and it is that variety of projects and the different demands from different customers that keeps it interesting for us."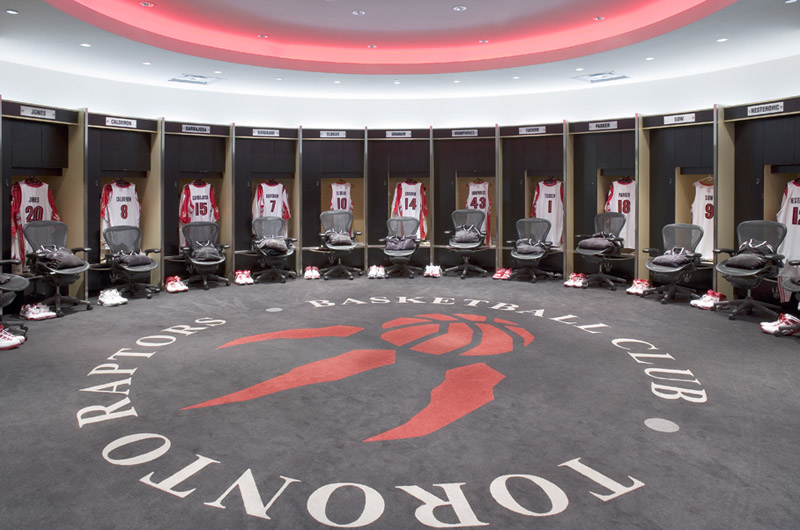 Just one of many beautiful and prestigious projects DCL Woodworking has completed.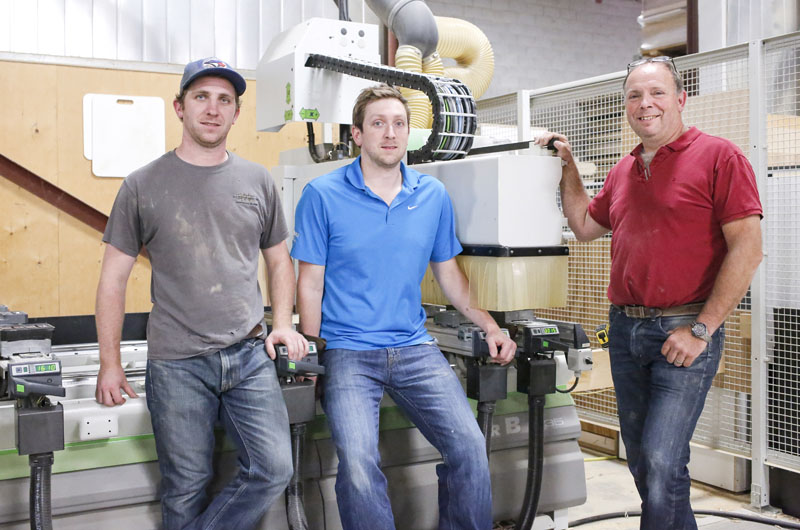 Michael, Ryn and Al Broekema of DCL Woodworking.