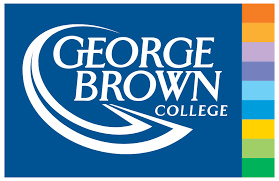 George Brown College is planning to construct a carbon-neutral tall wood building at its Toronto waterfront campus in the former industrial area near Toronto Harbout near Queens Quay and Sherbourne Street.
Called The Arbour, this will be the first tall wood building in Ontario used for institutional purposes.
According the George Brown, the 12-storey tall structure will produce at least the same amount of energy as it consumes, "and provide students with research and learning opportunities in climate-friendly building practices during the construction process and once it's complete.
"The Arbour is part of our plan to create a low-carbon campus. This fall we're launching an international design competition to select the firm to complete the project."
The Arbour will be located across the street from the college's LEED gold certified Daphne Cockwell Centre for Health Sciences and it will be equipped with smart building systems that are networked, intelligent and adaptable. The building will also be designed to adjust to changing academic uses and a changing climate.
"This distinctive new location will help us contribute to the mitigation of climate change and environmental sustainability while supporting our continued intention to create campus environments that are innovative, creative and stimulating for student learning," said George Brown College President Anne Sado.