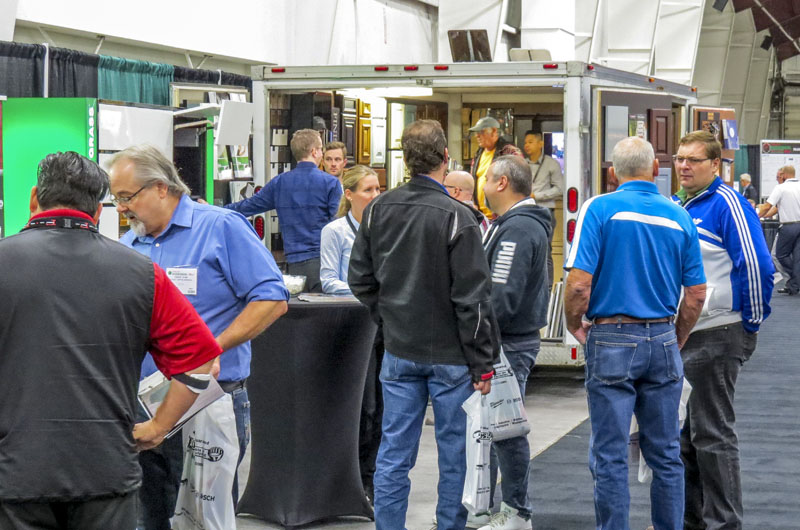 Photos: Woodworking
More than 1,800 attendees visited Canada Woodworking WEST.

Canada Woodworking WEST, Western Canada's largest woodworking machinery and supply show enjoyed a strong event at Tradex in Abbotsford, B.C. Oct. 4-5, organizers say.
Show and pre-registration numbers were up 50 per cent compared to the last event so organizers anticipated solid attendance for this year's event.
"With an increase in exhibitors, visitors, and overall excitement on the show floor, our team was very pleased with this year's event," says show organizer Mike Neeb.
"We knew it would be a strong show going into the event and I was very happy to see a line-up to get into the show on the first morning, and am pleased to report that we had 1,887 qualified visitors in attendance at the show – an increase of nearly 31 per cent over 2015."
Neeb added that feedback from exhibitors and visitors has been positive so far and organizers have been told "that the right people were at the show.
"The list of exhibitors includes some of the largest and most respected industry manufacturers and distributors. The show also features a diverse seminar series and numerous networking opportunities.
The next Canada Woodworking WEST will be held in 2019 and Canada Woodworking East, will be held at its new home in Saint-Hyacinthe, Quebec in October 2018.