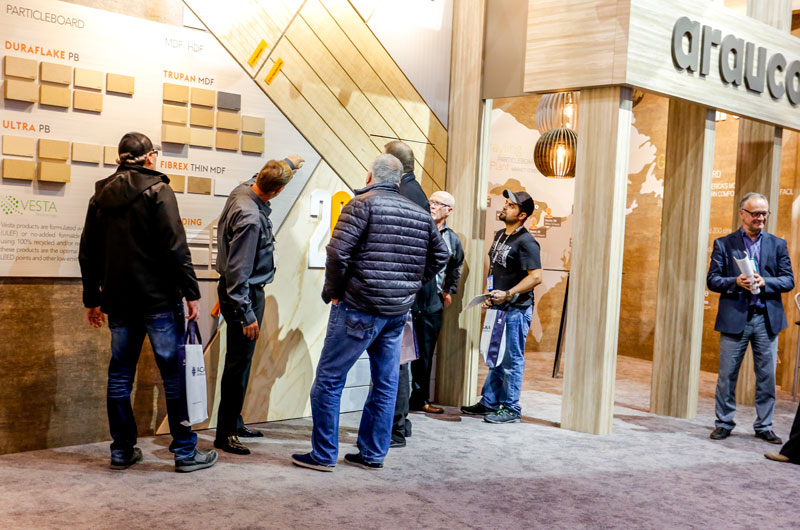 Photos: Woodworking
Some 4,400 visitors plus an additional 1,400 exhibitor staff participated in WMS 2017 in Toronto.

Reflecting the vibrant and dynamic Canadian market, WMS 2017 ended on a high note Saturday with attendance up 12% over the last iteration of the show in 2015.
According to show management, attendees came from 21 countries, nine provinces, two territories, and 34 U.S. states.
"Exhibitors were positive about the show from start to finish," said Harry Urban, WMS Show Manager.
"More than 270 companies and brands were represented in exhibitor displays."
Urban said the show featured many products on display in North America for the first time. A lot of the exhibits featured new technologies to enhance the trade show experience.
"This year's exhibits featured lots of interactive displays including virtual reality headsets, hands-on demonstrations, and real time video feeds to remote plants and offices."
Conferences and plant tour
"One of our goals was to rededicate the educational aspect of WMS and the participation by attendees this year was strong," Urban said.
"In addition to our two keynotes, Sylvain Garneau of Groupe Lacasse and Scott Hodson of Superior Cabinets, we had to full days of sessions on topics ranging from Best Practices to Social Media Dos and Don'ts to Finishing and Materials know how."
One of the highlights of WMS 2017 was our Pro-Ply plant tour, which drew nearly 50 participants who were able to see state-of-the-art automation in action with robotics, laser guided equipment, and high-speed panel processing.
WMS will be held Oct. 31-Nov. 2, 2019, and Oct. 28-30, 2021, at the International Centre.