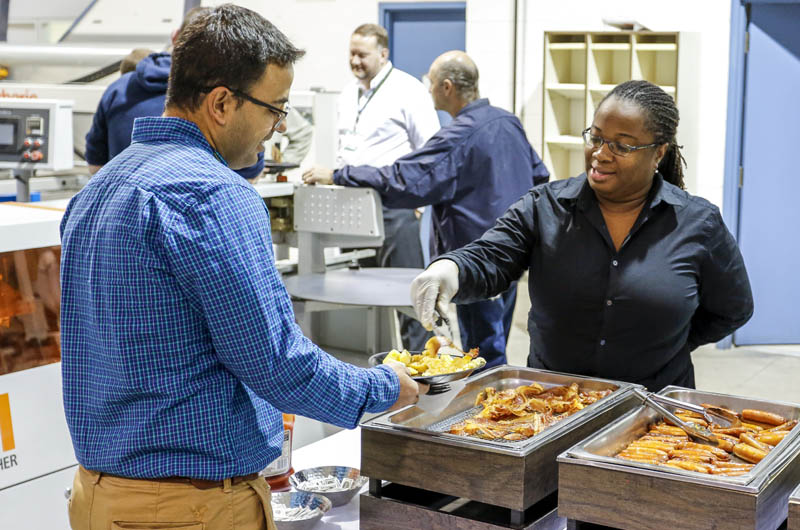 Photos: Woodworking
Taurus Craco Machinery served up more than 250 free breakfasts.

More than 250 customers, friends and show attendees took advantage of Taurus Craco Machinery's offer for a free breakfast before the WMS 2017 show in Toronto.
For three days, Nov. 2-4, and coinciding with WMS, the Brampton, Ont. company offered its popular 'Breakfast is on us!' event from 7:30 a.m. to 9:30 a.m. before each show day and several hundred people welcomed the opportunity for a hearty breakfast before a long day at the show.
Taurus Craco Machinery and its experienced team of industrial machinery professionals have been serving the woodworking, composites and specialty metals sector in central and eastern Canada since 1994.