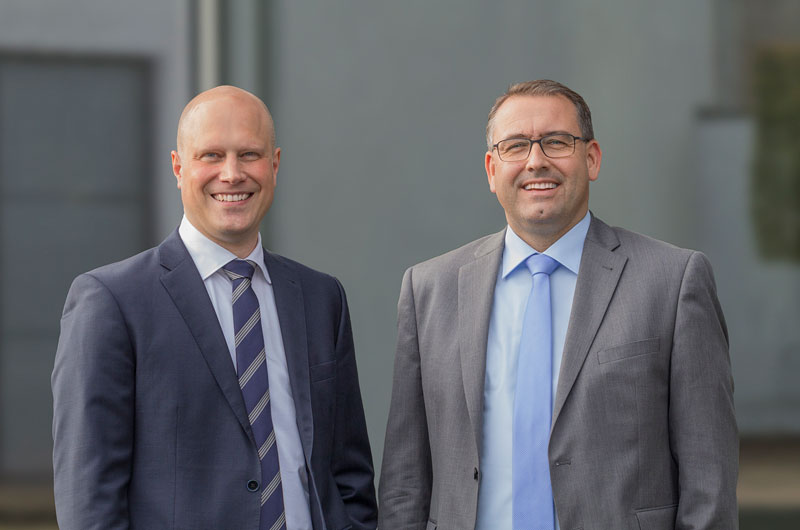 Photo: Contributed
Joerg F. Mayer und Wolfgang Ruhnau will continue as the company's management team.

Avedon Capital Partners, an experienced growth capital investor, has acquired a majority stake in Wilhelm Altendorf GmbH & Co. KG (`Altendorf Group´), a leading manufacturer of saws for craft processing of wood, metal and plastics.
With this investment, Avedon and Altendorf will work to grow the company and extend its position as a leading manufacturer and to extend the group´s premium position for machines and services in wood, metal and plastics processing with innovative products and technologies to sustainably capture new customer segments and markets through organic growth and by realizing external growth potential.
Inventor of the sliding table saw on expansion course
Altendorf Group, headquartered in Minden, Germany has a 110-year history and enjoys global brand awareness. The group's most important product is the sliding table saw, developed by Wilhelm Altendorf in 1906. The model F 45, also called `The Altendorf´ is perceived around the world as synonym for brand and product. The company employs more than 250 people and has sustained continuous growth in the past years.
Management continuity
Joerg F. Mayer und Wolfgang Ruhnau will continue as the company's management team. Both have been active in different positions within Altendorf Group for more than 15 years and were appointed managing directors at the beginning of 2015. In their respective functions they have decisively shaped Altendorf Group's development over the last years. In the future they will also overlook the responsibilities previously held by the selling shareholder Tom Altendorf. In addition, Dr. Ralf Koester, a well-proven entrepreneur with many years' experience in working with financial investors, will take over the role as chairman of the advisory board from Wilfried Altendorf.