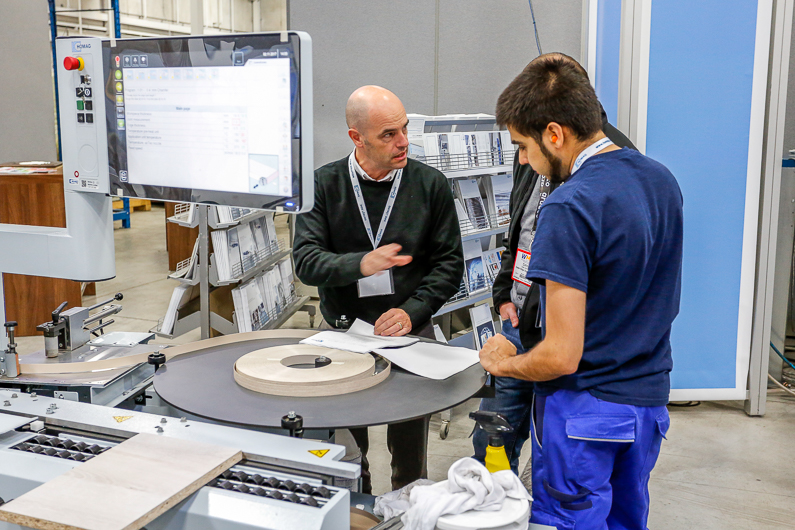 Photos: Woodworking
At HOMAG Canada's Oktoberfest Open House event.
Dozens of customer came out for HOMAG Canada's Oktoberfest Open House.
Held from 10 a.m. to 4 p.m. on Nov. 2-3, the event focused on large and small production cells as well as software optimization and featured a panel dividing saw, sander, CNC, finishing and more.
There was also an Ambition 1650 airTec edgebander with return system and HOMAG's Andreas Grabe said there was a lot of interest from people wanting to get the most out of their machines.
"We had a very well attended event, about 
97 participants, with good sales and we were able to help people looking for ways to improve their production efficiencies.
"They may have all the equipment, but now they are looking for ways to improve their operations.
"Years ago we were talking about CNCs and you knew you had to get one to stay competitive. Now you have all that, but there are other ways to improve efficiencies and that's what people are asking about now."
Grabe said customers want to make things better, starting at the front office and all the way to the truck.
"Now it's about how to streamline your process from start to finish and make sure everything is completed and on time."
Oktoberfest was held Thursday, starting at 
4 p.m. and attendees were encouraged to come for the technology and stay for the celebration with traditional German sausage and drinks.