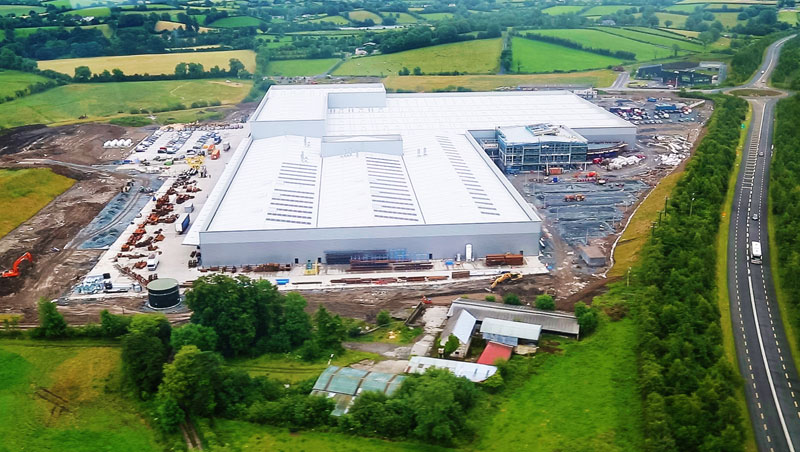 Photo: Contributed
CombiLift's new, 500,000 sq. ft. factory in Monaghan, Ireland.
CombiLift, the Irish manufacturer of multi-directional forklifts and long-load material handling solutions is set to open its new, purpose-built factory on April 30.
The company has invested 46 million Euro in the new 500,000 sq. ft factory.
The grand opening of the new factory will also coincide with the launch of a new product range and mark the company's 20th anniversary.
Founded in 1988 and based in Monaghan, Ireland, the company sells multi-directional forklifts and other load-handling solutions in more than 75 countries with more than 36,000 units in operation in a wide range of sectors.